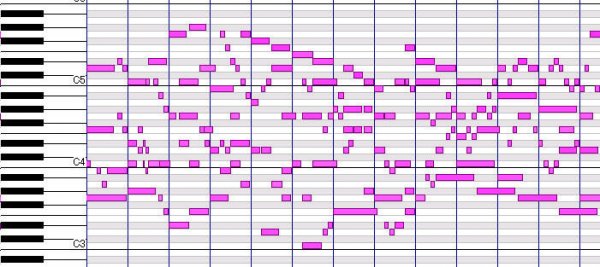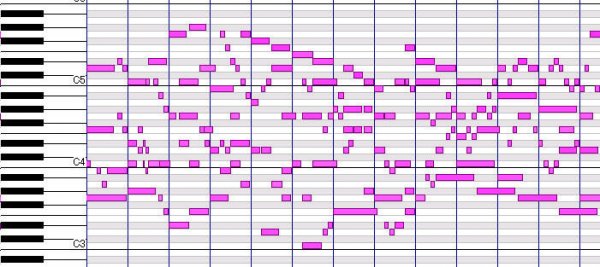 Occasionally you may come across comments online hypothesizing that piano lessons software like Musiah (that uses MIDI data to assess a student's playing) cannot possibly effectively teach a student how to play piano properly.
Let's examine this a bit deeper.
First of all, these comments, though rare, are invariably made by people who haven't tried piano lessons with Musiah and generally don't know the first thing about it.
Secondly, although there are many other piano lessons programs that provide assessment to students based on analysis of MIDI data (which is something Musiah does), the fact remains there are no other programs like Musiah. Musiah is, after all, the world's first and only A.I. piano teacher – a program that responds to your playing just a like a traditional teacher sitting next to you. It is a unique learning experience that simply cannot be replicated by other programs.
When weighing up the effectiveness of piano lesson programs that analyze MIDI data, I think it's important to consider what other technologies and / or teaching techniques (if any) are also being used by such programs to assess and guide the student.
In the case of Musiah, there are many various technologies, not the least of which is a bible-size chunk of A.I. logic combined with teaching techniques that have been developed over decades particularly in relation to the Musiah syllabus, which itself has been created and refined over decades with the specific goal of guiding students to an advanced level of playing in the shortest possible amount of time.
Coming back to the basic premise that MIDI data analysis (allegedly) can't be used to effectively teach piano, there might perhaps be some basis to this notion if we were talking about teaching a student to play a piece like, say, Beethoven's Emperor Piano Concerto. On the other hand, teaching a student to play Baa Baa Black Sheep (as one of many stepping stones on the way to Beethoven) presents no impediment whatsoever.
The fact is that, up to quite an advanced level, you can be taught to read sheet music and play piano effectively by a properly structured program that is tailored in great detail to the syllabus being taught so every possible issue or difficulty a student may encounter can be managed appropriately by the application.
Eventually, as in the case of Beethoven's Emperor Piano Concerto, there will come a point where the piano lessons will necessarily involve a high level of subjective, artistic and interpretive guidance which, while it could be tackled by a very advanced application, is ultimately best suited to at least some human guidance.
But from beginner level to that point, there are many years of learning and piano practice to be completed. And for this part of your journey, Musiah's online piano lessons is ideally suited to guide and support you.
The reality is that Musiah is a completely unique and highly effective piano lessons journey that will have you reading sheet music and playing piano before you know it.
If you, dear reader, would like to join me in proving that the above hypothesis is false, I warmly invite you to take our Free Online Piano Lessons 14 Day Trial.
Thanks for reading.
Til next time,
Brendan Hogan L.Mus.A, A.Mus.A.
Piano Teacher & Musiah Inventor
HELPFUL LINKS
Piano Lessons Or Keyboard Lessons – What's the difference?
Weighted Keys Vs Unweighted Keys
Getting Started – What equipment do I need?
MIDI Keyboard Requirements for Musiah
The 3 Different Kinds Of Keyboard Lessons

RECOMMENDED ARTICLES
Online Piano lessons – Do They Work?
Piano Lessons For Adults
Piano Lessons For Kids
Piano Lessons For Beginners
Advanced Piano Lessons
Free Piano Lessons (on piano technique)
The Best Piano Method
The Best Piano Learning App
Learning To Play Piano As An Adult – Why it's easier than you think!