Our Online Piano Lessons Guide
What is the Musiah Method?
This video and article compares the Musiah method (the teaching method used in our piano lessons) to other piano methods and shows why Musiah is by far the best method for learning to play piano online or offline.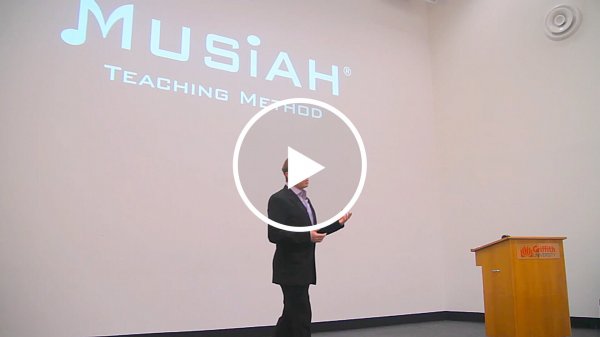 View video of a lecture on the Musiah method for learning piano
Can you really learn piano online without a teacher?
Why learn piano with Musiah as opposed to a live teacher?
What's the best app for learning piano?
It depends on your particular goals. For example, Musiah's strength is its ability to teach you real playing and music reading skills but other online piano lessons may offer larger libraries of songs with less emphasis on instruction. This article explains the main differences between Musiah and other online piano lessons apps.
What are the unique benefits of Musiah?
How much do I need to practice piano?
How does Musiah encourage me to practice?
How long does it take to learn the piano?
Musiah is utterly unique in that it delivers 6 years of traditional piano lessons in a way that can be learned much faster.
What styles of music will I learn to play with Musiah?
What level of playing skills will I achieve with Musiah?
What ages is Musiah for... can adults learn with Musiah?
Why is it important to learn music theory?
Will I need to buy any piano books to learn with Musiah?
Can I learn to play piano on a keyboard?
What kind of keyboard do I need?
Can I use Musiah with an acoustic piano?
Can I learn piano on a computer keyboard?
The ideal way to begin learning piano with Musiah is to learn on a MIDI keyboard. But if you don't have one, don't worry – It's fine to start out using the free online piano keyboard or the free computer keyboard piano included in the Musiah app.