What Is The Process Of Preparing For A Piano Exam?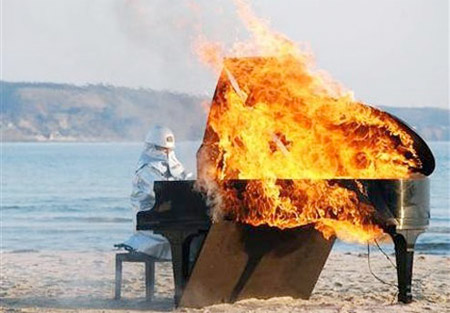 A question I'm asked from time to time is…
What is involved in preparing for an actual piano exam?
Whether for yourself or for a child, the process of preparing for a piano exam and the considerations of whether to ultimately do an exam will be similar.
First, there's the question of whether piano exams are worthwhile.
It really boils down to your personal views and goals, and what it would mean to you.
Before embarking on preparations for an exam, may I suggest that you please read:
Are Piano / Keyboard Exams Necessary Or Beneficial?
While Musiah online piano lessons will give you the skills to be able to tackle a piano exam, your preparations for a piano exam will need to be tailored to you and to the requirements of the particular exam syllabus.
So if, after reading the above article, you would still like to prepare for an actual piano exam, this is best done through a live piano teacher.
What Is The Process Of Preparing For A Piano Exam?
The process will vary depending on the style of the individual piano teacher and the requirements of the exam syllabus. But broadly, the teacher will
assist the student to select usually three pieces from a number of options on a list for a given exam
assist the student to learn the required scales and arpeggios from a list for a given exam
assist the student to master any supplementary skills / requirements for the exam such as ear training exercises, rhythm tapping exercises, sight reading exercises, general knowledge, etc.
If you would like to go down this road, the first step will be trying to find a good live piano teacher in your local area.
Take your time doing this, i.e. don't be tempted to choose the first teacher you speak to or meet with. It's worth the time and effort to have a trial lesson with 2 or 3 teachers before deciding on one teacher.
Also, if you do decide to engage a private teacher for the purpose of preparing for an exam, it's perfectly fine for you or your child to continue your Musiah piano lessons (at least for a while) while also attending private piano lessons which ideally will be focused on the specific task of preparing for an exam.
Then, if things work out with the live piano teacher, perhaps when you complete (or get close to the advanced end of) the Musiah course, if / when the time feels right, you may well reach a point where the natural progression is for you or your child to continue exclusively with the private piano teacher.
Anyway, I hope the above thoughts are helpful. Please feel free to ask any questions you may have in the comments below or by contacting me directly.
Brendan Hogan L.Mus.A., A.Mus.A.
Piano Teacher & Musiah Inventor
Musiah Piano Lessons – Try Free
HELPFUL LINKS
Piano Lessons Or Keyboard Lessons – What's the difference?
Weighted Keys Vs Unweighted Keys
Getting Started – What equipment do I need?
MIDI Keyboard Requirements for Musiah
The 3 Different Kinds Of Keyboard Lessons
RECOMMENDED ARTICLES
Online Piano lessons – Do They Work?
Piano Lessons For Adults
Piano Lessons For Kids
Piano Lessons For Beginners
Advanced Piano Lessons
Free Piano Lessons (on piano technique)
The Best Piano Method
The Best Piano Learning App
Learning To Play Piano As An Adult – Why it's easier than you think!
---
Related Articles