Revolutionary iPad App Musiah – Real Piano Lessons™ Released Today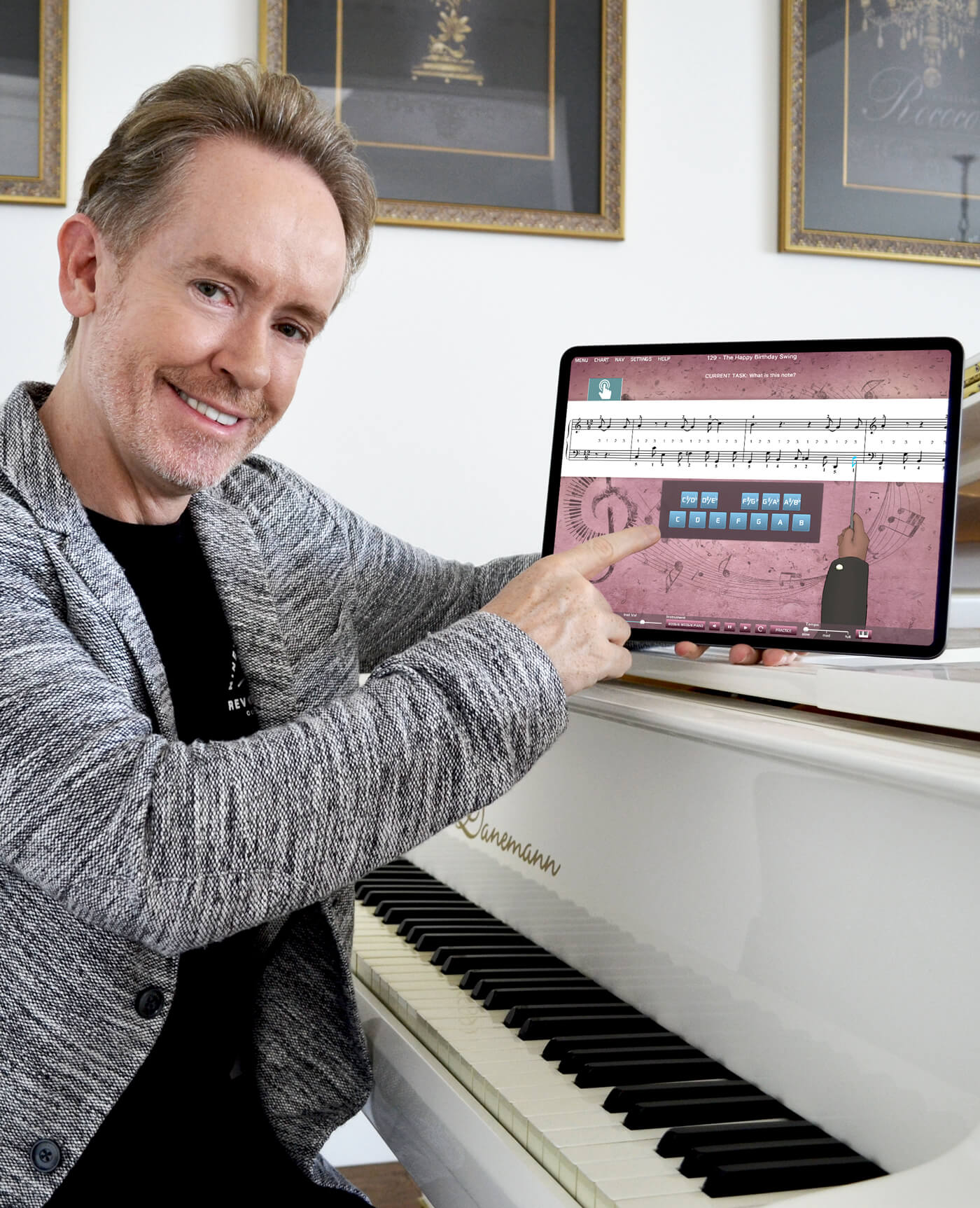 Finally – you can now have Real Piano Lessons™ on your iPad.
Today, December 1, 2018, we're excited to announce that the official version of Musiah for iPad is now available.
At Musiah, our mission is to provide authentic piano instruction from a world-class teacher that will change people's lives by bringing them the life-long gift of music.
More than just piano lessons, Musiah – the world's first A.I. piano teacher – offers a deeply considered holistic approach to learning and self-development that empowers students to realize their true learning potential
"Congrats on going live with the iPad app!" commented adult learner, Josh Malinoff by email today. "I've really been enjoying the program so far. I've tried just about every other online piano teaching app/program and you really have something special. I feel like a kid again with the Story mode. It really has been motivating me in a way other programs haven't. I'm looking forward to levels 3 and beyond."
When learning with Musiah, adults and children from age 7 receive a comprehensive music education. From note reading to rhythm, scales to chords, ear training to memory training, music theory, playing technique and more, Musiah will even teach performance skills.
As your A.I. piano teacher, Musiah speaks to you and, pointing to the sheet music, he guides you and responds to your playing just like a live teacher. There is no piano teaching system in the world like it.
The Musiah course takes students from beginner to advanced in the shortest amount of time possible, empowering students by giving them real skills which means they quickly gain the ability to teach themselves any song they choose.
And now, with today's release of Musiah for iPad, more adults and children around the world will have the opportunity to benefit from an amazing program that delivers 5-6 years of traditional piano lessons in a fraction of that time.
Why the iPad?
Firstly, as any iPad user knows... iPads are just fun to use!
You can simply rotate your iPad to change from Single Stave to Full page view.
And compared to using Musiah on a PC or Mac, the iPad offers improved usability. For example, tasks like tapping rhythms are super easy because you can just tap on the screen (as opposed to having to use a computer keyboard or mouse).
Plus, if you like wireless connections, connecting your MIDI keyboard to your iPad using Bluetooth is much simpler and easier than on a computer.
Learn more here:
How To Connect A MIDI Keyboard To iPad With Bluetooth
Or, if you prefer to use a cable, you may find this video helpful:
How To Connect A MIDI Keyboard To iPad With Cables
How to get Musiah on your iPad
Current Musiah customers: To access the iPad app, log in at www.musiah.com, go to the Downloads tab, and click the link.
New to Musiah? To access the app, simply sign up here for a 14 Day Free Trial.
OR you can just download Musiah – Real Piano Lessons direct from the App Store.
If you have any queries, please feel free to contact us here.
Happy playing everyone!
---
Related Articles