Piano Library Coming Soon To Musiah
Update: Since this article was published, the new song library was added to the app and released in Jan 2022
17 July 2021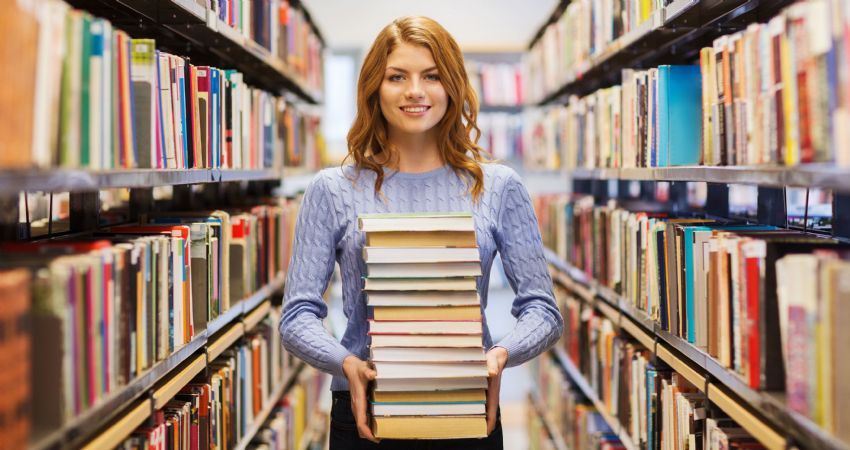 New piano song library coming soon to Musiah
As some of you may have noticed, we've been a bit quiet on social media lately. This is because, behind the scenes, we've been hard at work preparing our soon-to-be released new library of piano songs.
On a programming level, it's surprising (even to me) how much work goes into creating new features. And consequently, projects often end up taking longer to complete than one might expect.
As a wise man once said… "good work takes time".
When Musiah was originally created, it was only ever intended to feature the songs contained in the Musiah lesson syllabus. By contrast, for the new library, we have had to allow for songs that can potentially contain all sorts of things that are not present in the lesson songs. Of many examples, trills and pedalling are two that come to mind.
As always, a seamless user experience is a top priority, so we of course need to make sure that, in the Practice Area, all the scoring and other features work seamlessly with these new songs, and that the ability to switch between lessons songs and library songs is smooth and intuitive.
We're also looking at how best to guide students on what to do if they come across something in a library song that they have not seen before.
For example, library songs will have clickable (or tappable) notes in case you're not sure what a particular note is. And for tricky rhythms, the Demo function will demonstrate how the song should be played. In some cases, tutorials will be available to introduce new concepts.
As we construct the library, we are also doing so with a view to potentially (further down the track) adding the ability for students to import their own songs. If this turns out to be feasible, music xml files would be the most reliable format, but potentially MIDI files may also be possible.
Anyhow, we'll continue to move forward one step at a time and will keep you in the loop.
We look forward to announcing a release date for the library in the coming weeks.
In the meantime, we hope all our students continue to enjoy their lessons and find them rewarding.
If you (dear reader) have not yet tried our fun, affordable and extremely effective piano lessons, we warmly invite you to take our Musiah Piano Lessons 14 Day Free Trial.
You have nothing to lose and the life-long gift of music to gain. (Go ahead, click the button... You know you want to.)
New Piano Song Library – Progress Update
8 May 2021
On 23 March 2021, we announced the commencement of work on adding a library of piano songs to the Musiah app. Today, I am pleased to report that steady progress is being made and we hope to announce a release date soon.
Initially, the plan is to release a modest library of around 50 songs, and from there, we will add a number of new songs to the library each week.
One thing I'm finding as I curate and then add songs to the library is that the quality of arrangements and / or editions of pieces generally available on the internet leaves a lot to be desired.
In most song libraries (even on reputable 'educational' sites), there are frequently occurring, sometimes quite appalling issues in the arrangements of songs they provide.
Incorrect notes, missing notes, missing bars, over-simplifications that ruin the song - even on simple songs that don't particularly need to be simplified. Formatting errors resulting in awful display issues. In many cases, zero fingering or phrasing or, even worse, very poor, inappropriate fingering / phrasing.
But perhaps one of the most depressing discoveries is the sheer lack of musicianship behind many of the arrangements online. All too often, notes in beautiful original classical pieces have been intentionally changed by individuals who clearly don't even understand the underlying harmony and have zero musicianship – with the result that the altered songs in many libraries often sound really odd – because they're just plain wrong.
So my focus has been firstly on adding a diverse range of quality songs that are enjoyable and interesting to learn and play as well as being educational.
Secondly, I'm also going to great lengths to ensure that editions / arrangements of songs in the Musiah piano library are either as per the original (unchanged) or as close as possible to the original.
And I'm also carefully considering and then adding / editing fingering and phrasing so you will get the most enjoyment out of learning each song.
Mostly, songs in the Musiah library will be from the classical, spiritual, holiday or folk genres. In this way, it is possible to sidestep any potential copyright issues which will remove the need to charge our students anything extra to access the songs in our library.
As the old saying goes, the best things in life are free :)
Speaking of free… if you have not yet tried our highly effective and very enjoyable piano lessons, why not take our Free 14 day trial. They're so much fun, and just like having your own live piano teacher guiding you every step of the way.
Start My Musiah Piano Lessons 14 Day Free Trial
Watch this space for more updates on the on the new Musiah piano library – coming soon!
New Feature Alert – Piano Library Coming Soon To Musiah
23 March 2021
In breaking news, work has commenced on adding a library of piano songs to the Musiah app, with the library now in the early stages of development.
When released, the new library will offer students the opportunity to optionally learn extra songs in the Practice Area as supplementary pieces to the songs they learn in their lessons.
Songs in the library will be non copyright material from a variety of genres and will be sorted by level so students can easily discern what lessons they need to have completed in order to be able to play a particular song.
Why a Piano Library?
We regularly receive feedback from students expressing a desire to learn extra pieces in the Practice Area. Even students who have completed the course often say they enjoy using Musiah so much that they would like to continue to to use it if there were additional songs they could learn.
And so the decision to develop a library of songs that students can teach themselves in the Practice Area has been made in response to this feedback.
Additionally, as we develop the library, we will examine whether it may also be viable to create a feature for students to import songs of their own choosing from outside Musiah.
If an import feature turns out to be feasible, we will also provide students with links to online resources where they can download free sheet music to import into the app.
In this way, Musiah will soon potentially be able to help students to learn an infinite repertoire of songs.
Watch this space for more.
P.S.
In the meantime, if you have not yet experienced Musiah's outstanding piano lessons, why not start building up your music reading and playing skills now!
Simply take the Musiah 14 Day Free Trial.
It's great fun and is just like having your very own virtual piano teacher guiding and supporting you every step of the way.
What have you got to lose?
RECOMMENDED ARTICLES
Online Piano lessons – Do They Work?
Piano Lessons For Adults
Piano Lessons For Kids
Piano Lessons For Beginners
Advanced Piano Lessons
Free Piano Lessons(on piano technique)
The Best Piano Method
The Best Piano Learning App
Learning To Play Piano As An Adult – Why it's easier than you think!
---
Related Articles