New Feature: Student Certificates Awarded On Completion Of Each Level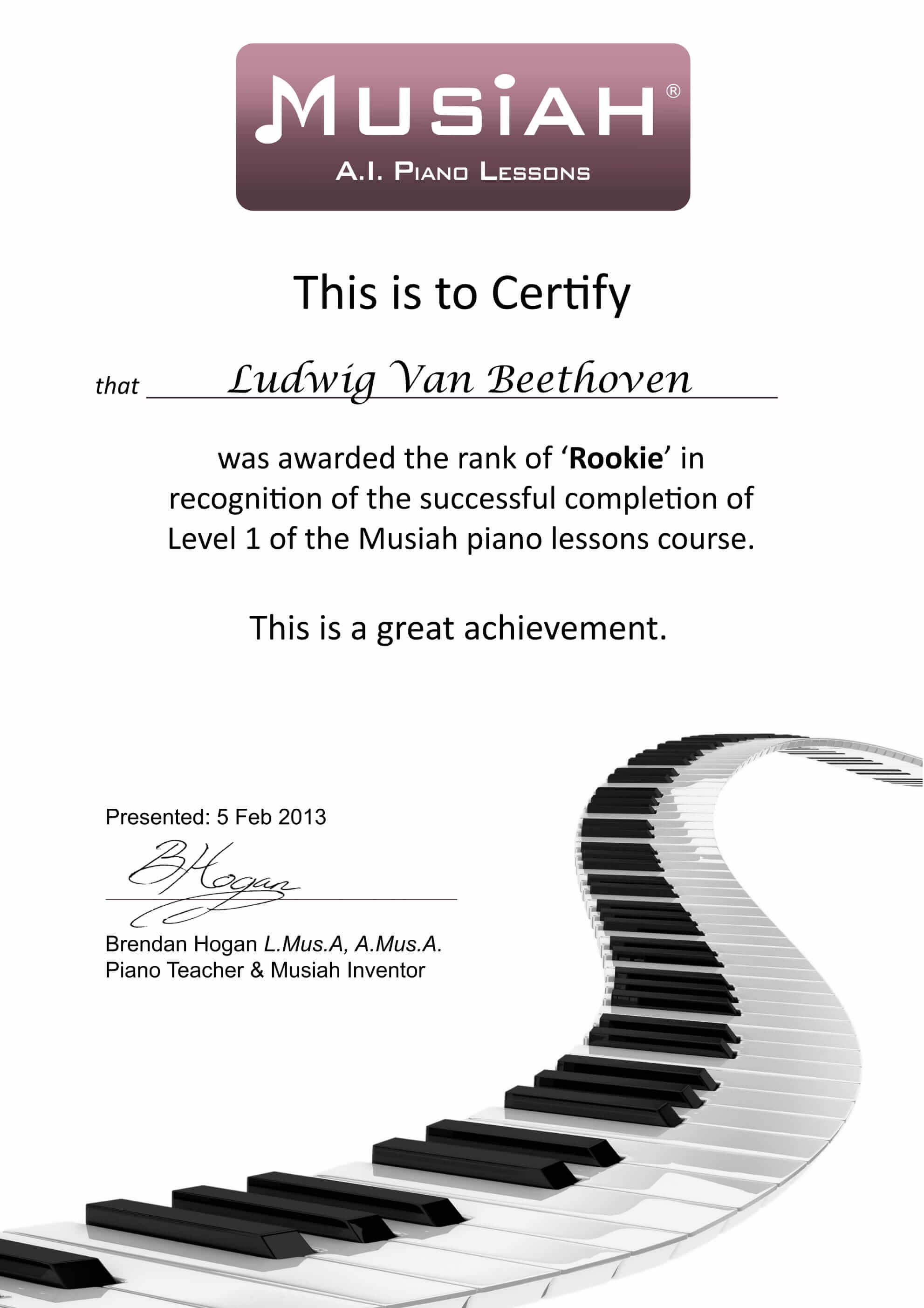 Today we're excited to announce the introduction of a terrific new feature – Personalized Student Certificates.
As students complete each level of the course, they are now awarded Certificates of Completion to acknowledge their successes and to encourage them to continue working hard to progress further in their Musiah piano lessons.
When Are Certificates Awarded?
A great aspect of this feature is that it is instant.
As soon as students pass the performance challenge at the end of each level, a congratulatory email is automatically sent to the account holder with instructions on how to download the student's certificate.
In fact, certificates are not only available to students for each level they complete going forward, they are also available for all past levels.
So, as an example, even former students can login to the Musiah website and, by clicking on their student name (or the "View More" button next to their student name), they can see a list of certificates available to download for each level they have completed in the past.
So certificates are available to ALL students past and present.
It's the perfect way to celebrate students' achievements – and just another way we are working hard to bring you the best piano lessons experience you'll find anywhere.
---
Related Articles