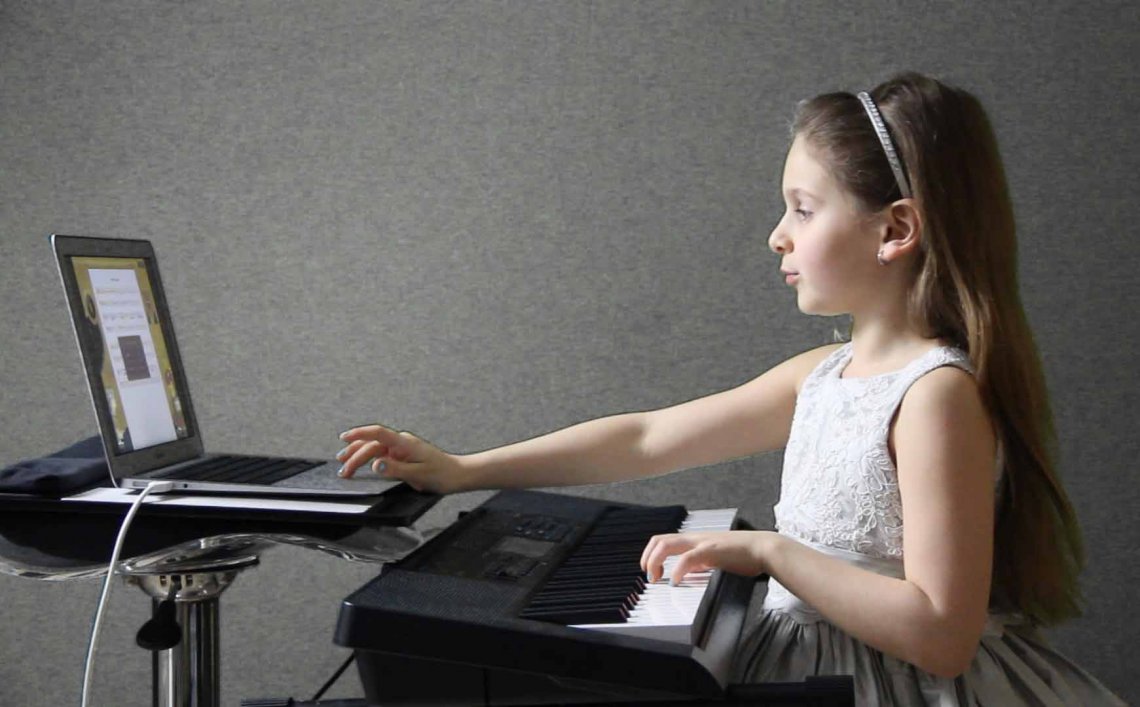 As well as having lots of fun while learning how to play piano with Musiah, as students progress through the piano lesson course they can compare their progress with other students via Musiah's unique Progress Metrics that show how each student is doing compared to the Musiah site average and other students in the same age group.
Individual progress is constantly measured and parents/students will be able to identify areas of improvement as progress reports can be emailed weekly, fortnightly or monthly - whatever works best for you.
Benefits for students
Learn piano 16 times faster than traditional lessons and have more FUN doing it
Learn how to read sheet music fluently
Learn how to play piano with both hands together straight away
Musiah teaches students a proven system of how to practice piano effectively
A new form of supervised learning
An Infinitely patient piano teacher no matter how many mistakes you make
Benefits for parents/adult students
Cost savings (affrodable, great value plans)
Convenience (no driving to and from piano lessons)
Students are safe learning piano with Musiah
Ability to begin piano lessons at any time of the year
Regular email progress reports
Benefits for piano teachers
Musiah will encourage more students world-wide to take up learning the piano/keyboard
Once students have completed the Musiah piano lesson course, many will want to continue their studies with a traditional piano teacher in their area
Students will practice piano more and learn 16 times faster
Musiah will teach much of the note reading and theory, so piano teachers can focus on the more rewarding aspects of teaching piano.
Thanks for reading.
To start your own life-changing piano lessons, simply take our Online Piano Lessons 14 Day Free Trial.
Talk soon,
Brendan Hogan L.Mus.A, A.Mus.A.
Piano Teacher & Musiah Inventor
RECOMMENDED ARTICLES
Online Piano lessons – Do They Work?
Piano Lessons For Adults
Piano Lessons For Kids
Piano Lessons For Beginners
Advanced Piano Lessons
Free Piano Lessons (on piano technique)
The Best Piano Method
The Best Piano Learning App
Learning To Play Piano As An Adult – Why it's easier than you think!