Musiah Review: A Unique & Valuable Program At A Very Reasonable Price

"As a mature piano student of 60, I enjoy so much learning with a virtual online piano teacher!"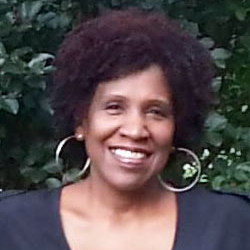 Thank you, Brendan for creating the Musiah program.
As a mature piano student of 60, I enjoy so much learning with a virtual online piano teacher! The songs are certainly entertaining and diverse, and helped me discover several genres of music I love to play.
Seven months ago I began my trial period and gladly paid for a one year subscription. Here I am now, at the end of Level 12. May I share I feel a bit sad I'll be completing the course soon.
Through the program updates you continue to be considerate of both children and adults, beginners and more advanced players. Particularly, you are considerate of students with learning disabilities. As a parent of a young adult child with autism I am deeply grateful for that.
Previously I'd taken two piano courses at a local community college, and private lessons. However, nothing beats immediate feedback during a lesson. I don't have to worry about playing a piece wrong then having to relearn it over properly for the following week. The personal choice to practice whenever and wherever you choose, as long as you like can't be beat. I brought Musiah along on vacation with me this year.
Musiah is such a unique and valuable program offered at a very reasonable price compared to private half-hour once a week lessons. I feel as if Musiah is right there with me in the course. He offers encouragement and helps me to improve whenever I need to correct playing wrong notes or counting to the beat.
Thank you for the gift of music, Brendan. Please continue to develop future virtual online piano programs with Musiah. I'd love to continue learning this way. Whenever I play piano I feel peaceful, love and joy.
"I never knew with my own two hands I could touch the sky." ~Seymour Bernstein
Wanda B - Charlotte, North Carolina, United States
RECOMMENDED ARTICLES
Online Piano lessons – Do They Work?
Piano Lessons For Adults
Piano Lessons For Beginners
Advanced Piano Lessons
Free Piano Lessons (on piano technique)
The Best Piano Method
The Best Piano Learning App
Learning To Play Piano As An Adult – Why it's easier than you think!
---
Related Articles