Musiah Review: Musiah Piano Lessons Help Achieve Life-Long Dream

"I love Musiah and am so grateful you invented it, so thank you."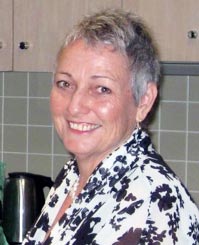 I would just like you to know what it means to me to finally find a way to achieve a life-long dream.
I first touched a piano when I was 7 years old. My neighbor taught me to play Wooden Heart — an Elvis song. I was very shy and my parents could not afford a piano or lessons even if I could overcome my shyness and attend lessons, but the desire to learn to play was always there.
When I was in my 20 something I was given a very old iron frame piano and off I went for lessons but due to different things including a cracked frame (in the piano — not me), I gave up again.
In my forties, I tried three different teachers and another piano.
On my 60th birthday this year my husband bought me a beautiful upright piano.
I started trying to teach myself it was pretty hard going but I was determined not to be discouraged by yet another teacher.
Then, browsing the net looking for piano lessons online, I came across Musiah and this time I know I am going to succeed because it is perfect for me.
In fact, after looking through the Musiah web site for the first time, quite frankly I did not hesitate. I have been trying to learn piano for so long that I was really excited and felt this could be it — finally, a 24 hour a day teacher who did not make me feel silly and inadequate.
Once I started the lessons, I had no problems practicing each day as Musiah makes it fun and you are excited to see what is coming up next. There is no pressure (which is a huge relief), no worrying that you have not done enough practice before you go along to your next lesson and make a dill of yourself because you are so nervous you cannot perform.
I like the way Musiah teaches you bit by bit and is very exacting with your timing as this is a very weak point for me. And I like the fact that you have to get it right before you can move on as this gives you a real sense of achievement when you do get through (you cannot cheat).
With Musiah, everything is already laid out — you know what is ahead. You can preview songs you will achieve in future lessons (but you cannot start learning them until you get to that lesson). I also really like the practice area. Here you can go back and play songs you have already learnt and it makes you realize how far you have come.
I have confidence and enjoy the lessons and help is there 24 hours a day, and Musiah does not discriminate about age.
I am always recommending Musiah. I keep raving about it, and now I have two new families who want to join up to Musiah, and hopefully more will soon follow.
I love Musiah and so am grateful you invented it, so thank you.
Kind regards,
Jenny S - New Norfolk, Tasmania, Australia
RECOMMENDED ARTICLES
Online Piano lessons – Do They Work?
Piano Lessons For Adults
Piano Lessons For Beginners
Advanced Piano Lessons
Free Piano Lessons (on piano technique)
The Best Piano Method
The Best Piano Learning App
Learning To Play Piano As An Adult – Why it's easier than you think!
---
Related Articles