Musiah Review: The Best Online Course I've Ever Taken

"In three short months I've come to love music like never before… I know I will continue to enjoy playing the piano the rest of my life."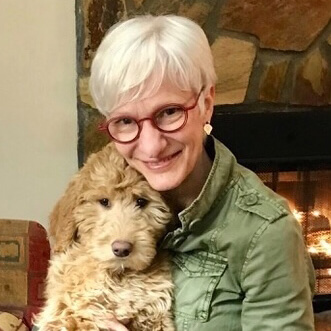 Three months before hearing about Musiah, I watched an online promotional video about a different piano course. It sparked a desire to learn to play. As a child I took lessons but my foundation was weak. I hadn't touched a piano in decades.
The advertisement was effective. I purchased that course and a keyboard. Because of that considerable investment I set out with determination to get my money's worth. I liked the course (the instructor played beautifully) but never quite knew if I was understanding and progressing correctly.
Meanwhile my daughter told me about Musiah. Her friend's eight year old son had played for her after only taking a few weeks of lessons with Musiah. She immediately signed her children up and encouraged me to try it. I had a keyboard and the trial was free so I agreed.
The structure of the lessons immediately appealed to me. I knew exactly what I was supposed to do and received immediate and personalized feedback.
Practicing is similar to playing a game. I want to earn the highest score possible. And, each time I play a song, I want to score higher than the previous time. When I'm ready to audition a piece (to see if I'm ready to move to the next lesson) I'm determined to earn as many stars as possible.
I'm having a blast. My confidence grows as I pass each level. Playing the piano is no longer a fading dream. It's a joy-filled reality.
Each new song seems hard at first. But Musiah breaks each one into manageable sections. You play with one hand, then add the other. He has you play slowly at first and gradually increase the tempo. When I complete a song I feel a great sense of accomplishment. And I'm ready to tackle another. The entire method is an important lesson on how to pursue any life skill.
Musiah cost less than the initial piano course I purchased. And up to six family members can learn for the same price. What a great value!
I can practice whenever I want to and fit it into my ever-changing schedule. Some days I play a lot. Other times I skip a day or two. Every time I sit down to play, I linger longer than I initially expected to, because it's so much fun. And making progress feels great.
I've recommended Musiah to several friends because it's the best online course I've ever taken. A perpetual learner, I've taken several on a variety of subjects. None have compared in quality and personal feedback.
Musiah motivates me to finish my responsibilities quickly so I can have more time to play.
Five of my grandchildren are taking Musiah piano lessons too. Though they live far away we enjoy sharing our successes and watching each other play via FaceTime.
In three short months I've come to love music like never before. When I complete the final level, I know I will continue to enjoy playing the piano the rest of my life.
Sue F – United States
RECOMMENDED ARTICLES
Online Piano lessons – Do They Work?
Piano Lessons For Adults
Piano Lessons For Beginners
Advanced Piano Lessons
Free Piano Lessons (on piano technique)
The Best Piano Method
The Best Piano Learning App
Learning To Play Piano As An Adult – Why it's easier than you think!
---
Related Articles