78 Year Old Musiah Student Achieves Great Results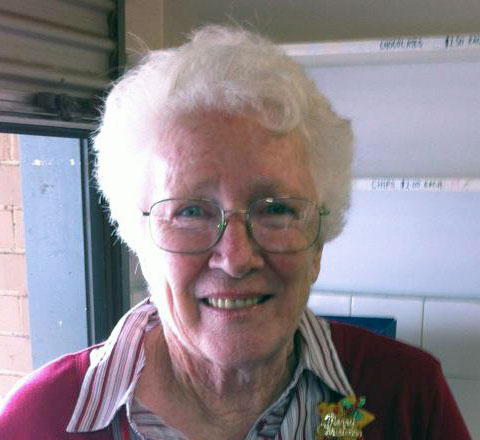 Today I would like to celebrate the achievements of a very special student, Mrs Beverley Barton (known as Bev) from Burnside, Victoria — who is 78 years young.
Bev started learning piano with Musiah on 06 January.
And the other day, she completed Level 9 of 13 — that's 114 songs in approximately 7 months. What an outstanding achievement this is!
Whenever as student completes a level, we email them a little note of congratulations and they also receive a certificate they can download and print.
And to date, we have sent many such emails to Bev because she has literally been flying through the levels at a great rate.
When I saw, the other day, that she had completed Level 9, I was so blown away that I decided to call her (instead of emailing) to congratulate her in person because I felt that her achievements to date — at 78 years young — were truly inspirational.
And what a lovely lady she is to talk to.
I asked her how she has been finding her lessons with Musiah, especially the more challenging pieces she has learned recently, to which she replied that although she has a bit of carpel tunnel syndrome and struggles with the syncopated pieces at times — she "gets there!"
And get there, she certainly does. There are a number of very rhythmically challenging pieces in Level 9 such as "Springtime Blues" (Parts 1 & 2), and "Let's Improvise" (especially Part 2), and yet Bev has managed to pass each of them with flying colours.
So today, Bev, I just wanted to share your remarkable achievements with our readers and students, and to say a BIG WELL DONE!
You are not only a great inspiration to all of us, but living proof that you are never too young to learn.
At the time of writing, Bev is already beetling her way through Level 10 and is currently working on Lesson 116 "Greensleeves" (Part 1).
Congratulations Bev, and keep up your exceptional work.
If you (dear reader) are feeling inspired by Bev's wonderful success, why not take our Online Piano Lessons 14 Day Free Trial.
It's a wonderful way to start learning piano — no matter what age you are.
Til next time,
Brendan Hogan L.Mus.A., A.Mus.A.
Piano Teacher & Musiah Inventor
HELPFUL LINKS
Piano Lessons Or Keyboard Lessons – What's the difference?
Weighted Keys Vs Unweighted Keys
Getting Started (What equipment do I need?)
MIDI Keyboard Requirements for Musiah
The 3 Different Kinds Of Keyboard Lessons
RECOMMENDED ARTICLES
Online Piano lessons – Do They Work?
Piano Lessons For Adults
Piano Lessons For Kids
Piano Lessons For Beginners
Advanced Piano Lessons
Free Piano Lessons (on piano technique)
The Best Piano Method
The Best Piano Learning App
Learning To Play Piano As An Adult – Why it's easier than you think!
---
Related Articles