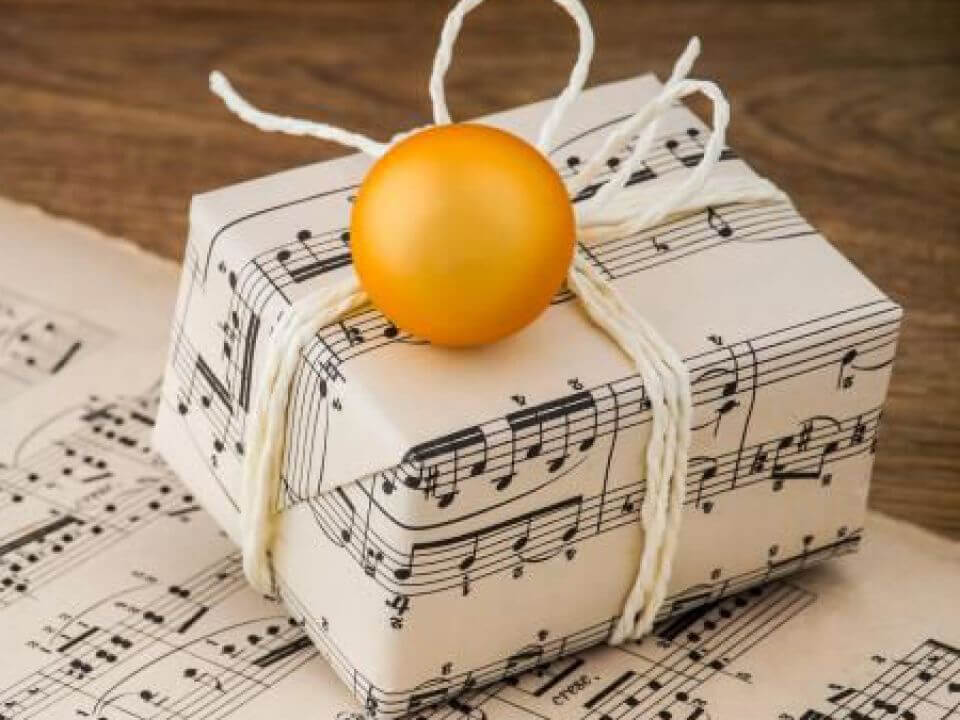 As we get ready to start a new year in 2021, it's a perfect time to reflect on your life so far, to take stock of the direction you have been going in, and to implement positive change to improve and shape your life to be more like how you truly want it to be.
One aspect of my life for which I am eternally grateful is that it has been blessed with the gift of music.
This primarily came from the piano lessons I received as a child but also through learning music theory, how to read music and so forth. And as I learned more, this wonderful gift evolved into other areas such as composing, arranging, recording and performing music — and what is in my view the ultimate gift — the opportunity to share the gift of music with others as a piano teacher, and more recently through the Musiah – the ultimate piano learning app.
To a non-musician, it's hard to describe the profound impact the presence of music in your life has, but as an example, I often find myself filled with a seemly inexplicable joy that wells up inside me. I don't even have to be playing or listening to music to experience it. It seems I have reached a point where I hear music in everything all around me.
Music is everywhere, and it uplifts us in a way that few (if any) other things do.
It is for this reason that church-goers of all religions across the globe use music as an integral part of their services — to uplift their spirits and let their souls soar.
It's why people play music when they exercise. It energizes the body from the inside out by aligning our body, mind and soul with the essence of our being, empowering us to dig deeper — to achieve better results and be the best version of ourselves we can be.
It's why people everywhere are turning away from excessive time in front of their tv and computer games in favor of a more meaningful pursuit, a journey of self-discovery, education and self-improvement through music lessons, and in particular learning to play piano.
So today my message is simple. If you make one new year's resolution, let it be this:
Give yourself the gift of music this year.
Take our 14 DAY Free Trial right now, and let 2021 become a remarkable year in your life.
And don't forget your loved ones!
Give them the perfect gift this year with a Musiah piano lessons Gift Certificate.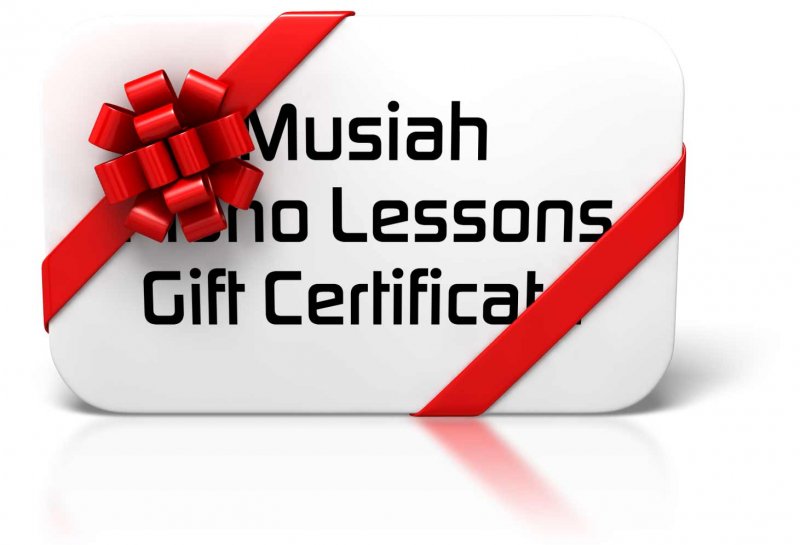 Wishing you a safe, music-filled, healthy, prosperous and very Happy Christmas and New Year,
Brendan Hogan L.Mus.A, A.Mus.A.
Piano Teacher & Musiah Inventor
HELPFUL LINKS
Piano Lessons Or Keyboard Lessons – What's the difference?
Weighted Keys Vs Unweighted Keys
Getting Started (What equipment do I need?)
MIDI Keyboard Requirements for Musiah
The 3 Different Kinds Of Keyboard Lessons
RECOMMENDED ARTICLES
Online Piano lessons – Do They Work?
Piano Lessons For Adults
Piano Lessons For Kids
Piano Lessons For Beginners
Advanced Piano Lessons
Free Piano Lessons (on piano technique)
The Best Piano Method
The Best Piano Learning App
Learning To Play Piano As An Adult – Why it's easier than you think!