Musiah Review: Melbourne School Teacher Evaluates Musiah

"One of the best value ways to learn keyboard anywhere. I love it."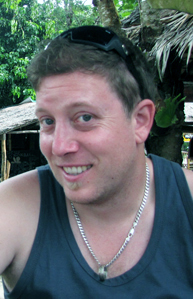 I have always wanted to play piano proficiently and as an adult I wasn't sure how I would ever achieve this goal. Now courtesy of the Musiah program I honestly believe I will achieve my goal.
Musiah is well thought through and very thorough. Musiah is helping me improve my timing, music reading and technique all at the same time.
I can learn at my own rate and every practice is an opportunity for me to gain greater progress.
I thought at one stage that I was moving too quickly and perhaps I wasn't learning what I needed to thoroughly enough.
This was a concern I didn't need to hold as the performance challenge meant that I had to polish up three songs at full tempo including a couple that I had found challenging.
This was great and has kept me accountable. I also have my daughter learning at the same time and we are able to help each other.
It is a fun, engaging and professional way to learn piano.
Given the cost and number of people who are able to use it under one license, it is also one of the best value ways to learn keyboard anywhere. I love it.
Craig I - School Teacher, Melbourne VIC, Australia
RECOMMENDED ARTICLES
Online Piano lessons – Do They Work?
Piano Lessons For Adults
Piano Lessons For Kids
Piano Lessons For Beginners
Advanced Piano Lessons
Free Piano Lessons (on piano technique)
The Best Piano Method
The Best Piano Learning App
Learning To Play Piano As An Adult – Why it's easier than you think!
---
Related Articles