Musiah Review: "Finished the course. And I Loved every minute of it"

"Last week I finished the course. And I loved every minute of it."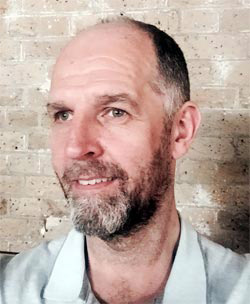 Note: Early in his journey, Tim was kind enough to write a preliminary review, "Musiah Review: So Grateful To Have Found Musiah Piano Lessons" which you may find helpful to read in conjunction with the below review.
Last October I read this Chinese proverb: 'the best time to plant a tree was 20 years ago. The second best time is now'. Brilliant. I decided there and then - aged 50 - to learn the piano.
A few days later, I signed up for Musiah. Last week I finished the course. And I loved every minute of it.
Just after I started the program I wrote a little review for this site [Musiah Review: So Grateful To Have Found Musiah Piano Lessons]. Even though I was only a few weeks in, I quickly understood that the real benefit of the Musiah method is the fact that you never stand still. There's always something new to learn, it's always a bit challenging (but not too much) and it's done the proper way. There are no gimmicks here. You learn the notes, the fingering and the tempo with old-school rigour.
It's still fun though. I learned using the 'pure' mode (I'll leave the story for the kids), but I got truly sucked in by the desire to pass tests and win stars.
In those early days I would sometimes listen ahead at the songs in later levels. It's nice to know what you might one day be able to play. They sounded impossible to someone struggling with Jingle Bells. But one by one I knocked them all off. I found I was spending an hour to 90 minutes a day practicing.
Obviously, you do get immensely frustrated. When you've played a song 100 times trying to get to the audition level, it's inevitable. But that's the joy of the points system. Without that motivation, you'd stop. And then you wouldn't improve so fast.
Towards the end of the process the songs get harder and longer. It took me four months to complete the first 11 levels, and two months more to finish 12 and 13. But the satisfaction goes up too. Those songs at the end are TOUGH. But bar by bar you get there. All of a sudden you can play them.
When I finally finished Musiah, I was triumphant but a little deflated. What now? Well, I am starting to learn 'Love Theme from Cinema Paradiso' using the Musiah method (left hand first, bar by bar, start slow…) and it's coming together. I've decided to get a teacher too. My sight reading is terrible, and I want guidance from an expert on a good practice regimen to sort that out. I'm also eager to fit all the theory together, and I reckon this will be easier to do with a teacher than from a book.
I've recommended Musiah to loads of people. I bore strangers at parties about it. I'd urge anyone in the middle of Musiah to stick with it. It's a fabulous way to learn the basics. That said, I would do things a little differently if I were starting again. I learned far too many of the songs from memory rather than by reading the notes. I'd advise against that. And I'd urge learners to start practice sessions by playing some note reading games. I didn't do enough of that, and it's a great way to learn.
Anyhow, I'd like to congratulate Brendan on Musiah. It's been such a big part of my life for the last six months. I feel like I know him now.
In a way I do: he's been in my living room every evening for the last six months telling me 'these notes were wrong, and you didn't play these notes at all'.
Tim G - London, United Kingdom
RECOMMENDED ARTICLES
Online Piano lessons – Do They Work?
Piano Lessons For Adults
Piano Lessons For Beginners
Advanced Piano Lessons
Free Piano Lessons (on piano technique)
The Best Piano Method
The Best Piano Learning App
Learning To Play Piano As An Adult – Why it's easier than you think!
---
Related Articles