Musiah Review By Adult Student

"Musiah is too perfect for words... it will change many lives"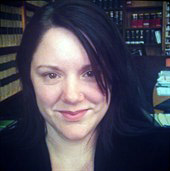 When I learned that Hayley W, age 32, had only been learning piano with Musiah for a month (at the time of writing) and was already working her way through through Level 5, I asked her if she had learned piano before. This is her reply:
I haven't played piano or keyboard before (except a two finger version of chopsticks when I was little). I often heard beautiful piano music and wished I learned the piano. I always considered myself without musical talent because I tried the flute, saxophone and bass guitar growing up and didn't stick with any of it (and found it too much work). I realised that it if I really wanted to learn I could – at least to a basic level.
I bought a Casio keyboard that was fairly 'cheap' to see if I actually stayed committed to playing before I invested in an upright or electric piano (it doesn't have weighted keys or pedals).

I originally bought a program 'Rocket Piano' which outlines the lessons in books combined with audio and video files. It provided the information but I was struggling with the delivery. It was too easy for me to gloss over sections without realising if it was sinking in. There was also no feedback. I'd given up on learning on my own and thought I would need to wait until I had the time and money in the budget to see a piano teacher.
It was difficult to find one who could see me in my available hours. I'm either commuting or at work between 6am-7pm and most piano teachers cater for the after school crowd.
Because my keyboard had midi capabilities I then began a search to find a program that would offer some feedback and direction. I must tell you, Musiah exceeded my expectations and is too perfect for words.
I had spent months trying to learn piano through reading lessons and in one day of using Musiah not only did I learn more but everything I had tried to understand fell into place.

Even though I am moving through it fairly quickly I spend lots of time on some pieces. Jingle Bells – Part 2 was torture for me. [This is a particularly challenging piece]. I thought I would never get it. I'd get so frustrated with Musiah....'Yes I know the notes Musiah my fingers just won't co-ordinate properly!!'.
That was a great lesson because when I've come across other difficult pieces, I know that eventually, with hours in the practice room, I will get it. The joy (and relief) of successfully auditioning a piece is incredible.
I try to commit to 30 mins each night where I can but on the weekends I'm a little addicted if I'm at home. That's where most of my progress happens.
This week I was home sick and I couldn't resist doing more than normal! And with a husband quite committed to the X-Box it works for both of us!

I am so appreciative of the work you have put into developing this software. I know it must've been such a lot of work but I know it will change many lives as it has mine already.

Sorry about the essay, but I wanted to share this with you to show what an impact you are having.
Hayley W - South Penrith NSW, Australia
RECOMMENDED ARTICLES
Online Piano lessons – Do They Work?
Piano Lessons For Adults
Piano Lessons For Beginners
Advanced Piano Lessons
Free Piano Lessons (on piano technique)
The Best Piano Method
The Best Piano Learning App
Learning To Play Piano As An Adult – Why it's easier than you think!
---
Related Articles