"With Musiah not only I feel I am learning Piano at an incredible pace, but also I am learning a broader knowledge of music in general... In some way I kind of know that... Musiah will change my life."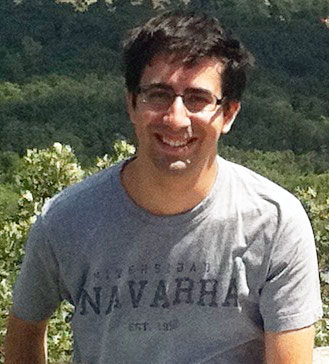 The first time I have used a keyboard has been due to Musiah. I came to the website by accident on YouTube. I thought it to be a "so well organized method" that I finally decided to sell my iPhone in order to get some money and... buy a keybord! I had always wanted to learn how to play piano but never had the chance to do that.
The feature I most like is the 24/7 access along with the personalization I feel using it. It just seems that somebody is teaching me personally.
I have one suggestion. On the website, I think you should state a little clearer that this method is not only intended for children, but ADULTS as well. I am 24 years old and I find this website very suitable for me. As time goes by I realize that I am enjoying Musiah even more with this child friendly look [story mode]. It is teaching me how I would encourage my children (if I have sometimes) to play piano and also makes me remember when I was a little kid.... It is a very unique experience that I am enjoying a lot. It took me a while to figure out if this method would work wondering if it would be "too kid oriented". So I decided to give it a try due to the 14 day FREE TRIAL and finally realized it was perfect for me. I know it says somewhere that this is also for adults, but I think you should emphasise this... After all, if a parent likes it, it would spread the message to his children...
Anyway, I am 24 years old and I'm a Computer Science student from Madrid, Spain (Sorry if I make some mistakes with my english... I'll try my best)
I love what computers are able to do and I've always wanted to learn how to play piano... Musiah is the perfect combination of the two. Almost Godsent... Computers are part of my daily life. I like them a lot and I am thinking of specializing in one of the areas that I find more interesting about them: AI (Artificial Intelligence). This is the part of Computer Science that studies how computers think on their own, and how they learn patterns from the inputs we give them. As it happens that is exactly what a big part of Musiah's technology is based on.
Musiah is like a human teacher (in this case Brendan Hogan) that thanks to AI technology is able to use the inputs he receives from us (our pianos connected through Musiah at home) to learn patterns of ourselves (in this case our abilities to play the keyboard) in order to make us walk along the amazing path of learning the great instrument of piano.
I have always loved music. Since very young I felt very connected to it. Music has always touched my heart in a way that no other human art in the world has managed to do. Since a little kid I have been playing guitar in some bands, and this year started singing in a choir (but nothing very professional). Nevertheless, I have always felt that something was missing in my relationship with Music: I needed a much more solid foundation in musical knowledge... Now, thanks to Musiah this is beginning to take place. I am finally learning how to read FLUENTLY all the notes on the treble and base staff (imagine the benefits of that taking into account I just entered a choir) and now I am beginning to understand certain patterns and relationships in Music Theory.
With Musiah not only I feel I am learning Piano at an incredible pace, but also I am learning a broader knowledge of music in general. Moreover, I'm having so much fun with it that some days I find myself glued to my chair sitting in front of my piano for 2-3 hours... The only problem is that I am starting to realize that I don't want to finish all the syllabus too soon (even though right now I'm only at level 2) so maybe I should consider going at a slower pace... I wanna keep using Musiah for as long as it is possible (keep posting levels Brendan! ;) )
THANK YOU very much Brendan Hogan for letting your piano method get closer to everybody. In some way I kind of know that... Musiah will change my life. Maybe it will only be the FIRST STEP that I take (and I am taking) to motivate myself in the fulfilling journey of playing Piano, but... I'm definitely starting to think that it will certainly be the very most important, solid, and interesting one. Music is a great partner in life (I learnt that when I started playing some guitar). I assume this partner is going to get very much closer to me in the years to come... Thank you very much. (I also read all your blog posts and enjoyed and learned a lot from them so... Please keep posting!)
Best from Madrid, Spain!,
Luis Miguel S - Madrid, Spain