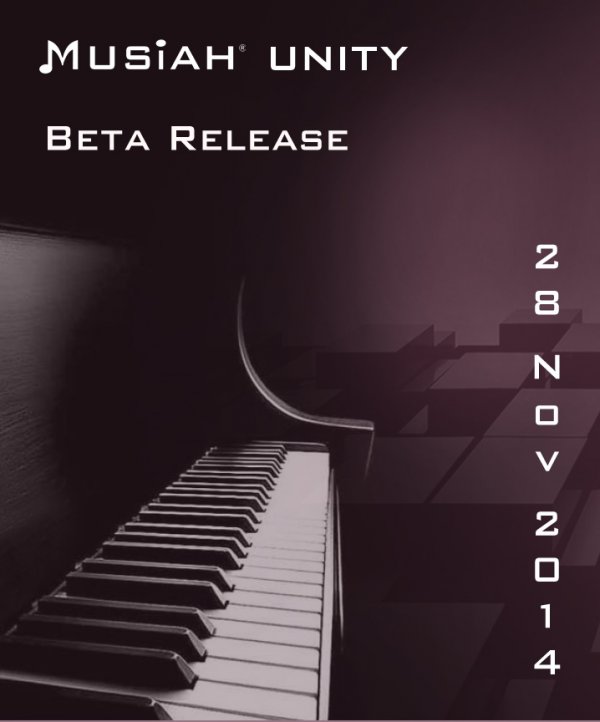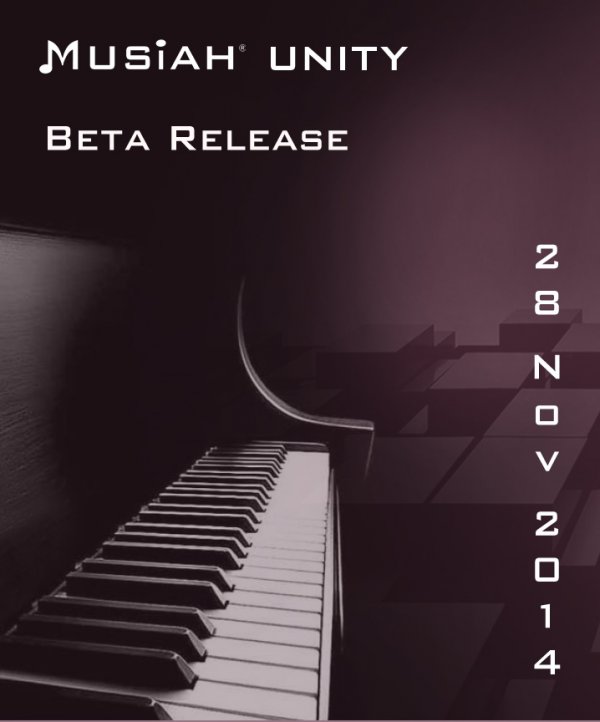 Update To The Below Article:
On 27 Nov 2014, Brisbane experienced severe storms resulting in loss of power to 70,000 homes.
In light of these events which are genuinely beyond our control, we have no alternative but to officially defer the release of Musiah Unity by 24 hours, i.e. to 12:01am UTC on Sat 29 Nov 2014.
Apologies for any inconvenience. I know many of you are looking forward to the new release.
--------------------------------
After many, many months of hard work and dedication, we are very excited to announce the first beta release of Musiah Unity (the next generation of Musiah) is now officially confirmed for Friday, 28 November 2014 at 12:01a.m. UTC.
This beta release will be for Windows and Mac computers with support for iPads being rolled out approximately two months later.
Musiah Unity will make Musiah's revolutionary piano lessons leaner and more responsive than ever before with a raft of new functionalities and flexible options so you can choose exactly how you want to experience your piano lessons.
And best of all, this beta release and all subsequent updates to Musiah Unity will be made available globally to all current customers / students of Musiah's online piano lessons at no additional cost.
Stay tuned for more...