As part of the process of developing our new iPad software, we've been working very hard on creating an exciting new look for Musiah. The new-look piano lessons app featues two exciting new themes called 'Suave' and 'Sci-fi silver' — both of which we love, and we hope you do too!
A preview image of the Suave theme (desktop version) is shown below.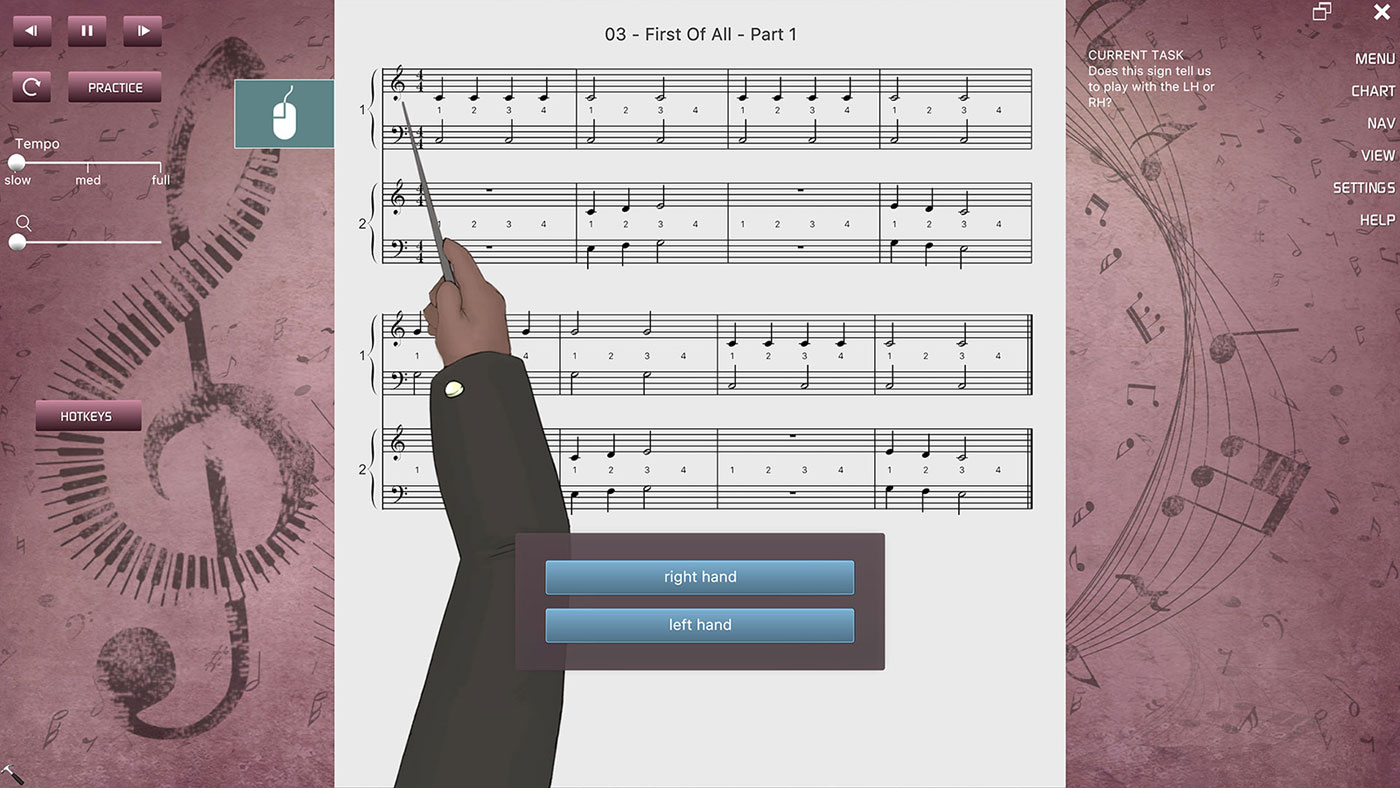 And here (below) is a preview image of the Sci-fi-silver theme (also desktop version).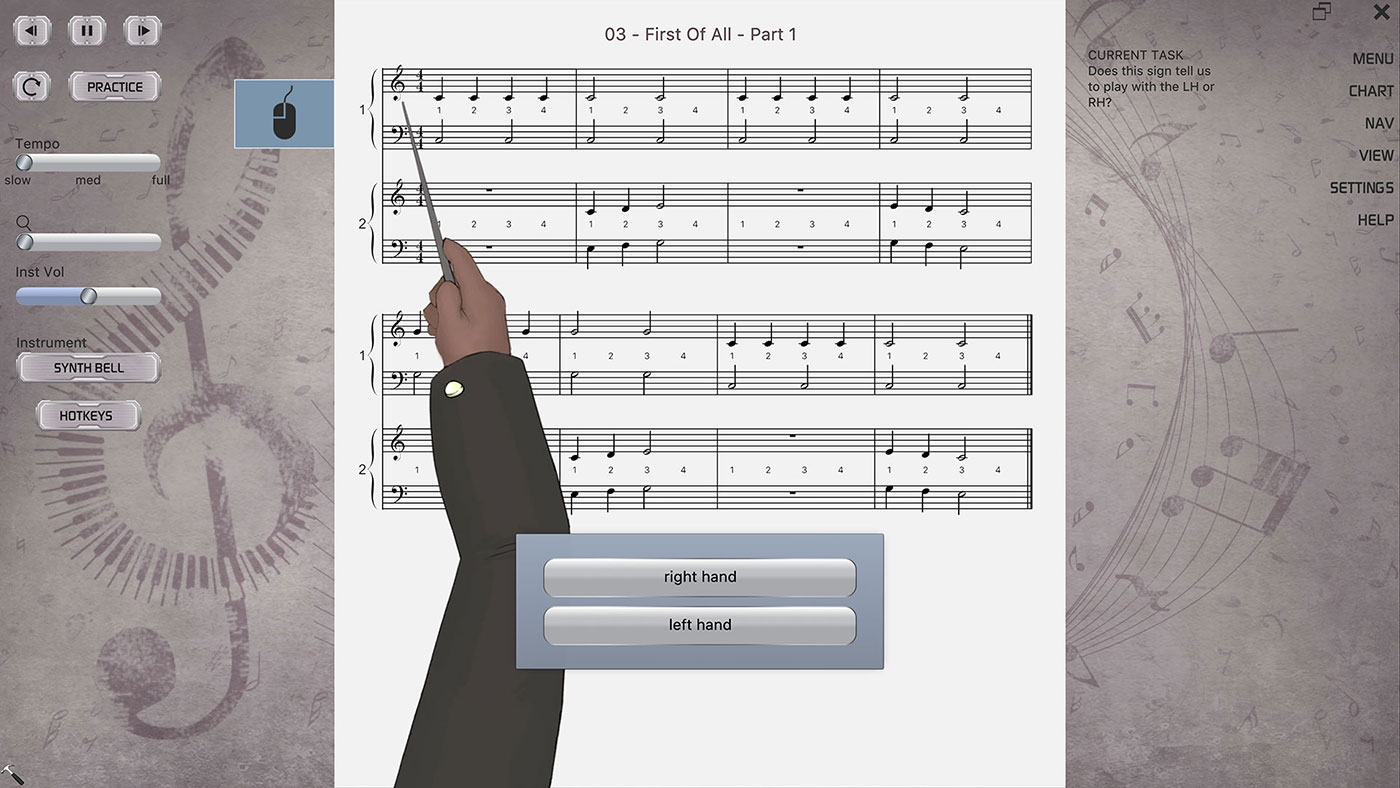 Release Announcement
Today, we're excited to annouce that these new-look designs are now complete and will be rolled out – for both iPad users and computer users – in the coming days as follows:
PC / Mac beta version of Musiah Unity – today
Musiah for iPad beta - in the next 24 – 48 hours
Musiah Unity (offical version) for PC / Mac – early next week (Mon / Tues)
The two themes are available in both 'story' mode and 'pure' mode.
We hope you (dear reader) and all our students will find these themes exciting and enjoyable to use as you progress on your piano lessons journey with Musiah.
Curious about the iPad version?
Here's a preview of the Suave theme in Musiah for iPad (beta) in landscape (4:3) view.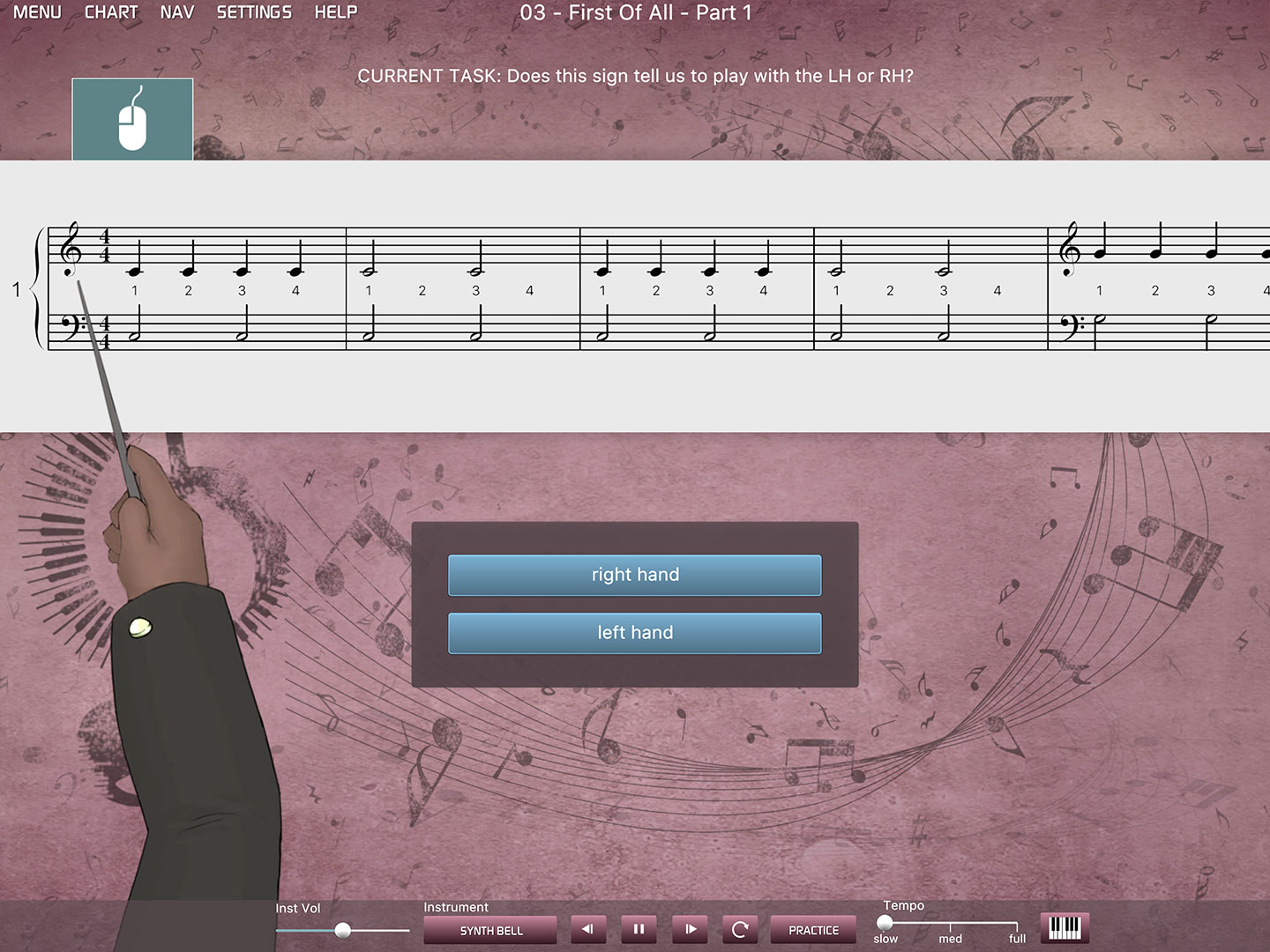 How to get access to Musiah for iPad
To access Musiah for iPad (beta), you simply need to sign up for a free trial (which grants you access to the Windows / Mac versions) and then request access to the beta version by contacting us and let us know your Apple ID email.
We'll then send you an invitation to access the Musiah iPad (beta) software. This invitation will come from Testflight (Apple's testing platform) and will be sent to your Apple ID email.
So what are you waiting for?...
Take our Online Piano Lessons 14 Day Free Trial and start enjoying these beautifully themed piano lessons today.