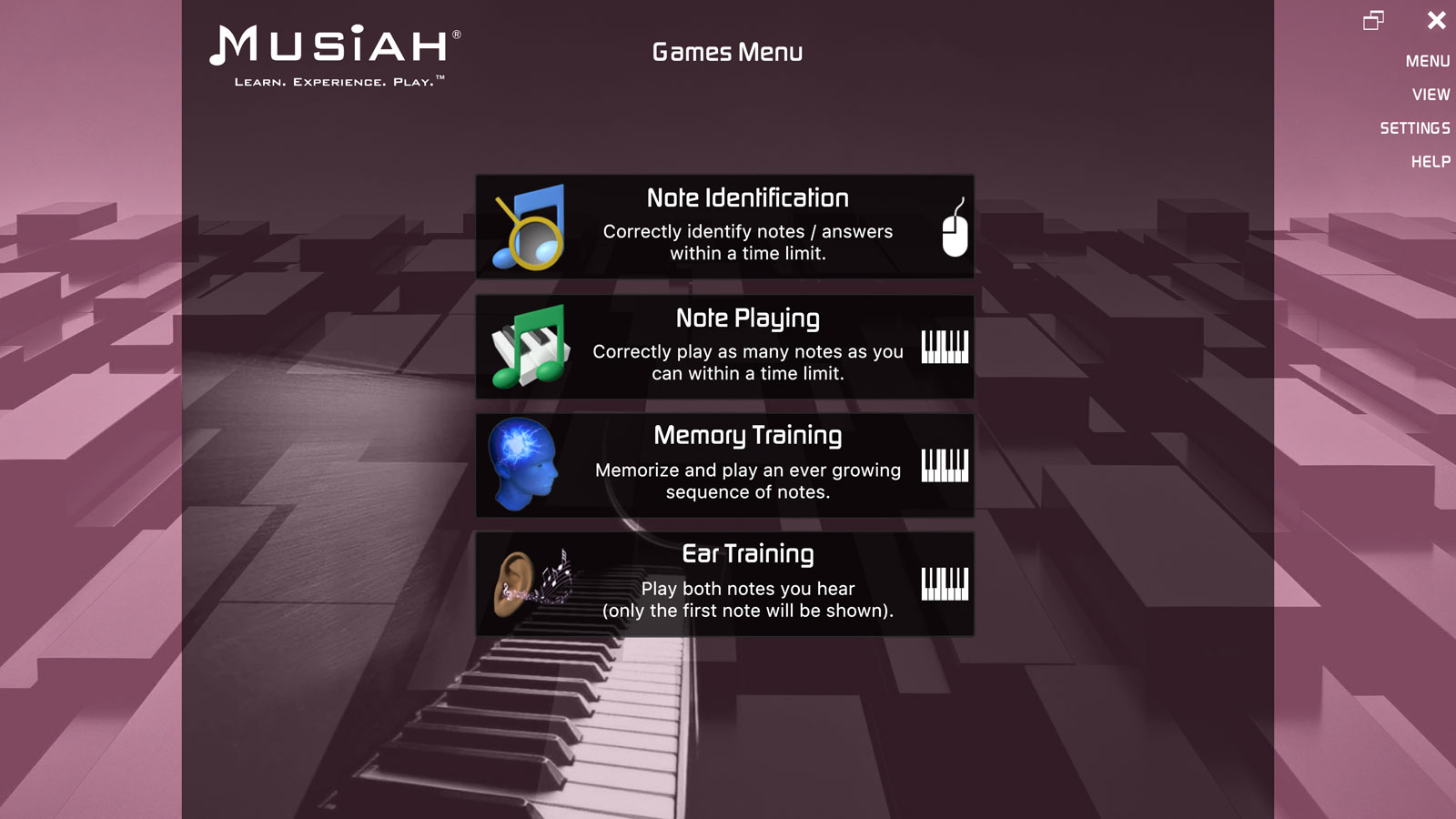 This Christmas, we have a special gift for all our students — 4 x complimentary Great New Fun Games.
Designed to help students improve in areas such as;
note reading
keyboard familiarity
musical memory training
ear training
... these exciting new games can be found in a new Games Area which is accessible from the Main Menu in Musiah Unity (Beta).
In addition to our highly effective piano lessons, each student now has the option to also work on improving in these areas at their own pace whenever it suits them.
If you have not yet tried Musiah Unity (Beta), I warmly encourage you to do so. It truly is the best value, most convenient and most fun way to learn piano — plus now you also have access to these 4 x great new games to help you improve your skills!
Current customers can download Musiah Unity (Beta) at no extra charge, and non-customers can try it by taking our Online Piano Lessons 14 Day Free Trial.
Alternatively, if you're looking for truly special Christmas gift, why not consider our Musiah Piano Lessons Gift Certificates.