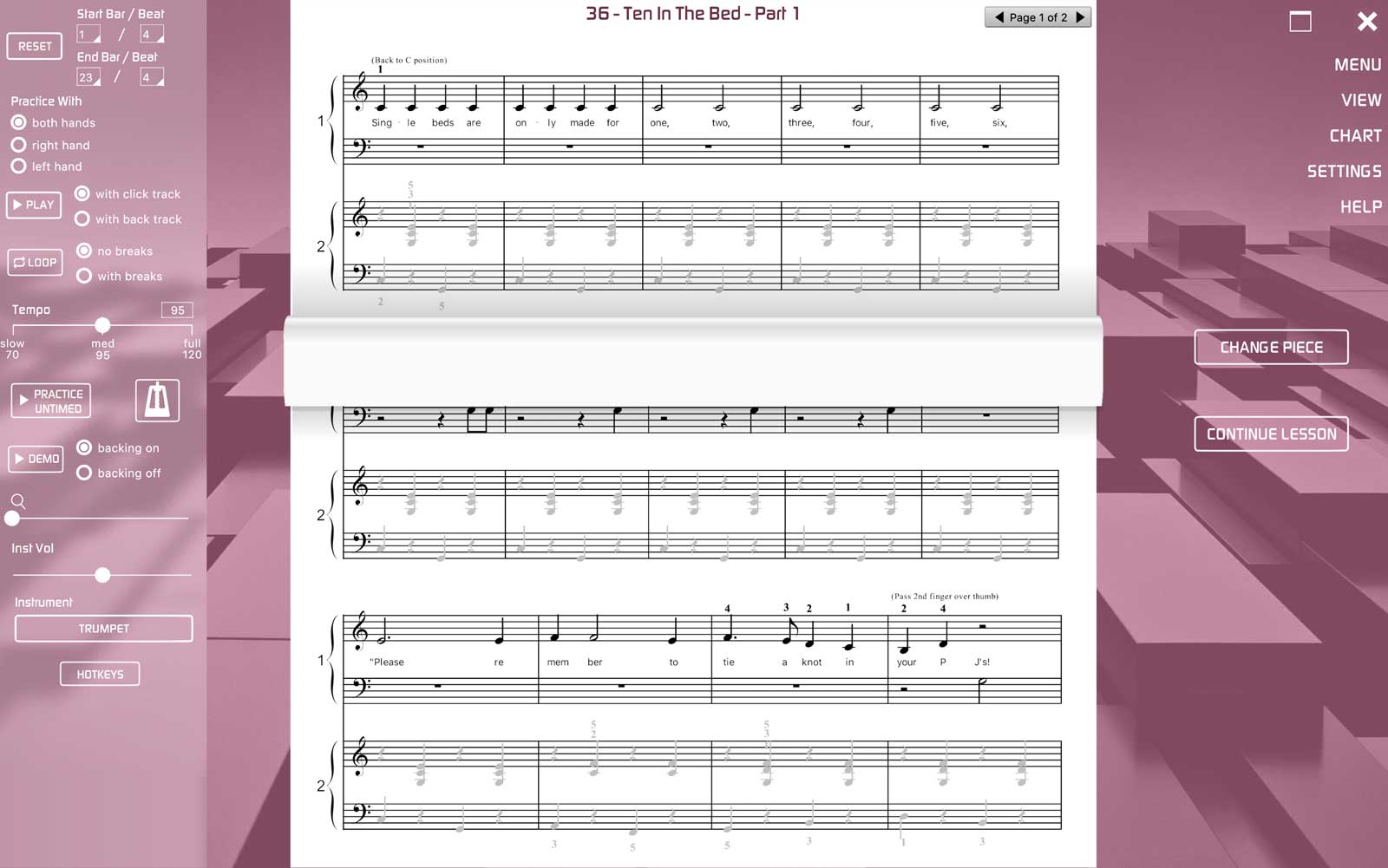 The latest Musiah Unity (Beta) update now features a new page turn effect in full page view for pieces with multiple pages. This effect can be seen in both the lesson area and the practice area.
The idea is, as a student nears the bottom of the current page of a piece, e.g. as they play the last line / few bars, the start of the next page is revealed so they can see what is coming up just a little ahead of when they need to actually play it.
Then, as they start playing the next page, the full page is revealed - just like having a human page turner sitting next to you, turning the pages just when you need them to.
It's a nice touch which, combined with countless other cool features, helps to make the playing and learning experience in Musiah's piano lessons as enjoyable as possible.
Stay tuned for more...