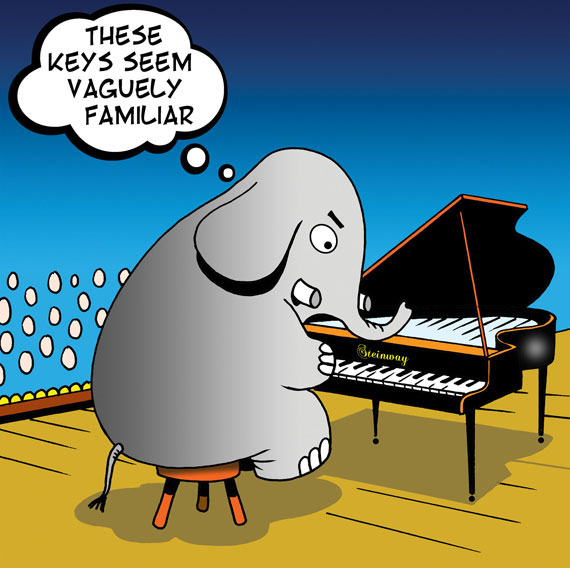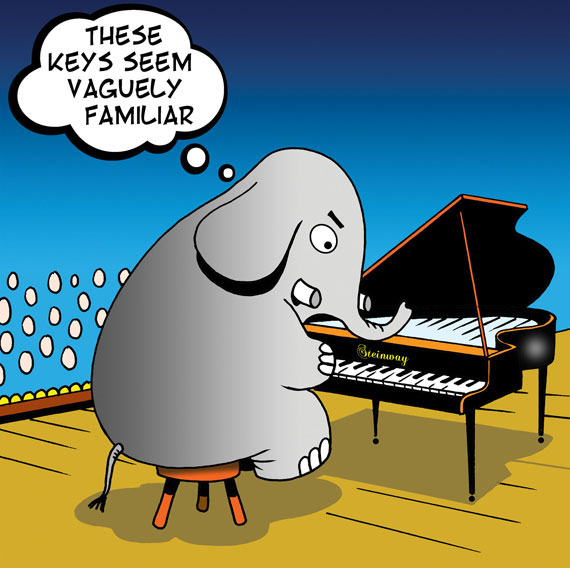 Recently I was asked an interesting question about the teaching method used in the Musiah piano lessons. The question was…
Do you have any particular techniques for rapidly learning and memorizing a piece of piano music?
The answer is of course, yes. There are many elements in the Musiah piano teaching method that combine to form a holistic approach to teaching students the motor, intellectual, problem-solving, and artistic skills involved in learning to play the piano efficiently, and in particular teaching them to systematically learn and memorize pieces quickly.
Learning, practicing and mastering piano pieces quicker — the Musiah way
Quite often a typical approach taken by many piano teachers in a lesson when introducing students to a new piece is to take a student all the way through the right hand of the piece from the beginning to the end, then all the way through the left hand, and then the teacher will say to the student (rather unhelpfully), "try both hands together at home for next week".
This is inefficient and ineffective as the student (at the end of the lesson) has no idea what it will be like to attempt to put the two hands together on their own at home, and has not been given any direction by the piano teacher in terms of how to go about putting the two hands together efficiently and systematically at home.
In fact, one of the most common laments of an average piano teacher is that they wish their students would practice more — yet it rarely occurs to them to teach their students a system of how to practice and learn new pieces.
But I digress.
Within the lesson itself, it is much more efficient and effective to teach students an easy system they can use to learn or practice any piece as follows:
Segment the music into bite-size chunks, i.e. initially just take a small segment of the piece, say 1-2 bars and, going as slowly as you like, practice the left hand about 5 times just in that section/segment.
Then, when you can comfortably play the left hand, do the right hand about 5 times until you can comfortably play it.
Then try both hands about 5 times or until you are comfortable at your own tempo. Then do it a few more times, very gradually increasing the tempo each time — just in that segment.
Then progress to the next 1-2 bar segment and repeat this process.
This way, even if the student only gets to learn 1 or 2 segments (with both hands) in the lesson, at least they have gained the confidence that comes from experiencing for themselves what it is like to play a portion of the piece with both hands while at their lesson. And they have been shown an easy effective system they can use to continue learning each subsequent segment at home.
To summarize this system of practicing/learning piano:
Do 1-2 bars; LH 5 times, RH 5 times, BH 5 times.
This piano practicing/learning technique is just one example of many simple but well-thought-through approaches that comprise the Musiah piano teaching method. These are techniques that anyone can use — both piano teachers and students — to increase student progress and greatly enhance a student's ability to rapidly learn and memorize a piece of music both during a piano lesson and when practicing at home.
So whether you (dear reader) are a beginner in search of well-rounded holistic piano lessons or a more advanced student keen to learn some original, perhaps even slightly unorthodox techniques, Musiah piano lessons can offer you tuition of quality and substance at unbeatable value.
We even have a No Risk FREE Piano Lessons 14 DAY Trial Offer.
So I urge you take this opportunity to experience Musiah's piano lessons for yourself today.
Thanks for reading.
Til next time,
Brendan Hogan L.Mus.A, A.Mus.A.
Piano Teacher & Musiah Inventor
RECOMMENDED ARTICLES
Online Piano lessons – Do They Work?
Piano Lessons For Adults
Piano Lessons For Kids
Piano Lessons For Beginners
Advanced Piano Lessons
Free Piano Lessons (on piano technique)
The Best Piano Method
The Best Piano Learning App
Learning To Play Piano As An Adult – Why it's easier than you think!