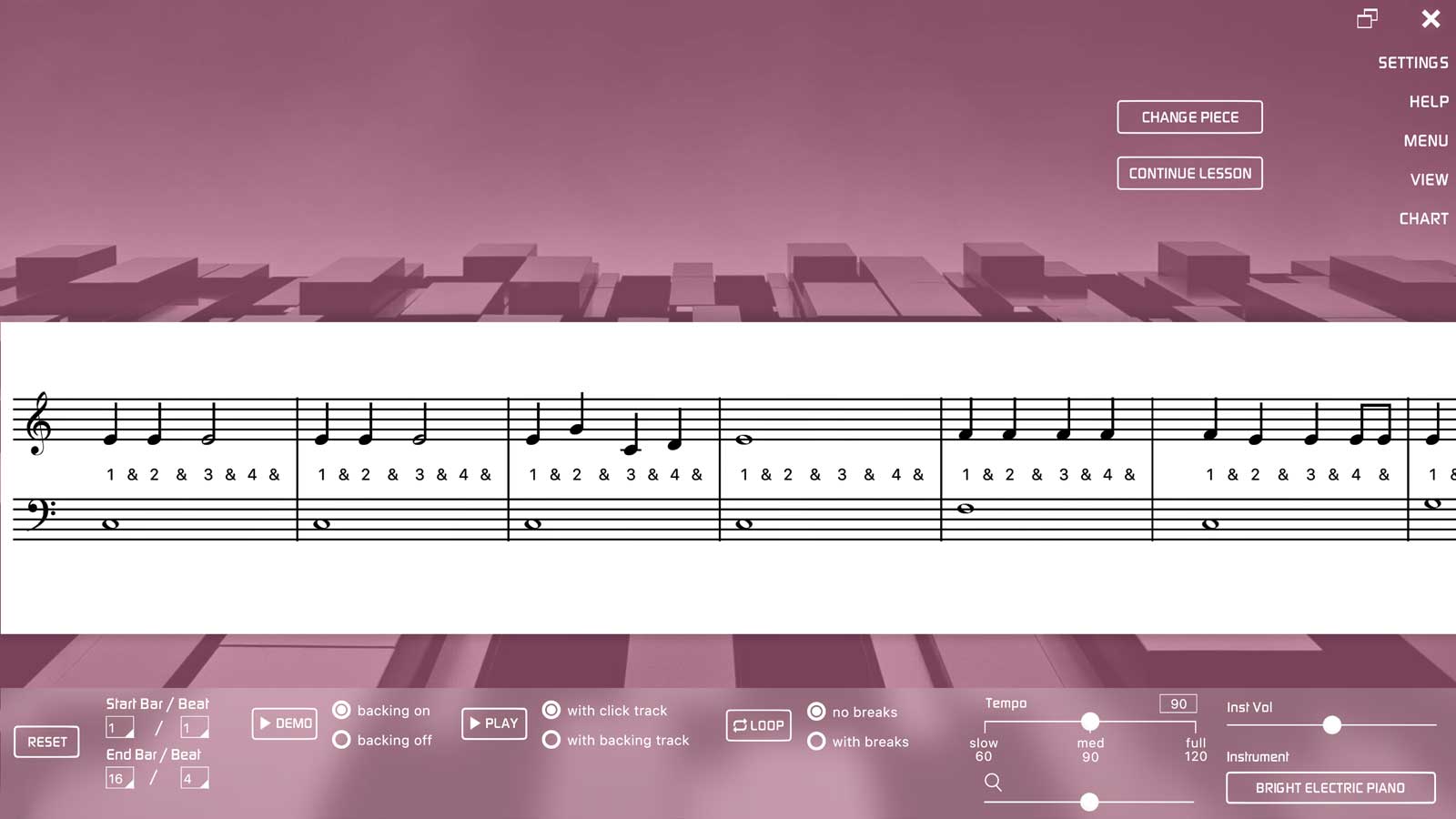 Coming soon...
Work has begun on a cool new feature which is a personal favorite of mine — a single scrolling stave as an alternate view to a full page of sheet music.
The single scrolling stave view makes notes much, much bigger and easier to read, which will really help those of our students who prefer to use devices with small screens.
There's still lots of testing to do to ensure smooth integration into the lessons, but the single scrolling stave will be available soon. Watch this space for more!!!
And of course, if you (dear reader) would like to try Musiah's incredibly effective, fun piano lessons, you are most welcome to take our Online Piano Lessons 14 Day Free Trial.
And if you have any questions about Musiah's piano lessons, please feel free to contact me directly.
Til next time,
Brendan Hogan L.Mus.A, A.Mus.A.
Piano Teacher & Musiah Inventor