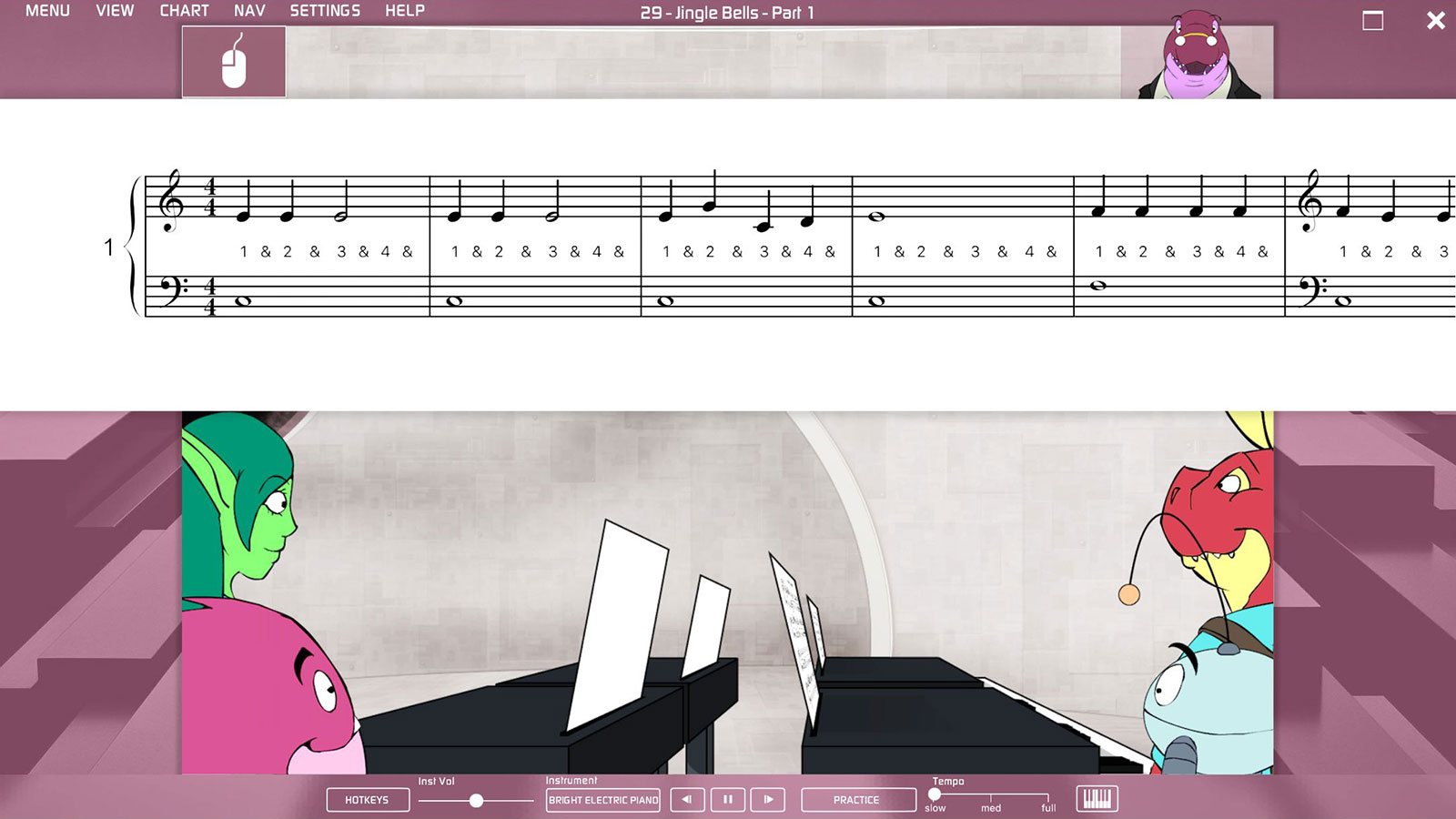 They say good things come to those who wait, and the latest Musiah Unity (Beta) update released today, Saturday 4th of June 2016, is certainly a good thing.
Five months in the making, this significant update features (among many other enhancements) a new scrolling Single Stave View mode.
Single Stave View (or SSV) makes the notes much larger than the default Full Page View (FPV) and it is therefore much easier to read on small screens.
A lot of the work that went into this update also doubles as ground work for our impending iPad version, which of course begs the question; when will the iPad version be available?
Well, aside from a number of relatively small planned features / enhancements, the main things we still have to do in order to complete Musiah Unity for Windows / Mac is to add SSV to the Practice Area, and to replace the 3rd party midi code we currently use in the Windows version with our own midi code.
When these features have been implemented, which we estimate will take 2-3 weeks, we will then launch Musiah Unity as a commercial (non-beta) release.
Once that happens, we will then be focusing exclusively on preparing a beta iPad version for release.
How long it will take to issue the first beta iPad release is hard to say, though I can confirm that a lot of the functional work has already been done. Mostly what is left is cosmetic / design work. Updates on the progress of the iPad version will be issued on our website, social media channels and in this newletter.
In the meantime, to try Musiah Unity Beta V2.4.0 for Windows or Mac, simply launch the Musiah app and it will update automatically.
Alternatively, if you are not yet a Musiah customer, you can experience this great piano lessons software simply by taking our Online Piano Lessons 14 Day Free Trial.
Til next time,
Brendan Hogan L.Mus.A, A.Mus.A.
Piano Teacher & Musiah Inventor

Summary Of The Main Inclusions In This Update:
NEW Single Stave View
- New single stave view mode available from the view menu
in Lessons and Performances
- Perfect for small screens
- Will soon be available in Practice room
NEW / CHANGED
- Menu items reorganized/reordered
- Added some hints in certain places
- Keyboard shortcuts added for Left/Right/Both answers
for many modules (check settings)
- Adjusted lyrics / counting to improve readability
- Various other adjustments to manuscripts
PERFORMANCE IMPROVEMENTS
- Clip preloading & caching
- Improved graphics performance
- Reduced memory usage
- Faster level downloading
BUG FIXES
- Reduced occasional audio popping in windows
- Fixed performance pieces to be per student rather than
reset when multiple students are doing performances.
- Various fixes to segment fading during some lessons
- Fixed bugs that caused some modules to occasionally get stuck
in a loop when 2-3 notes are played together
- Fixed scores sometimes being incorrectly rounded for display
- Fixed flicker on image clip transitions
- Many other fixes