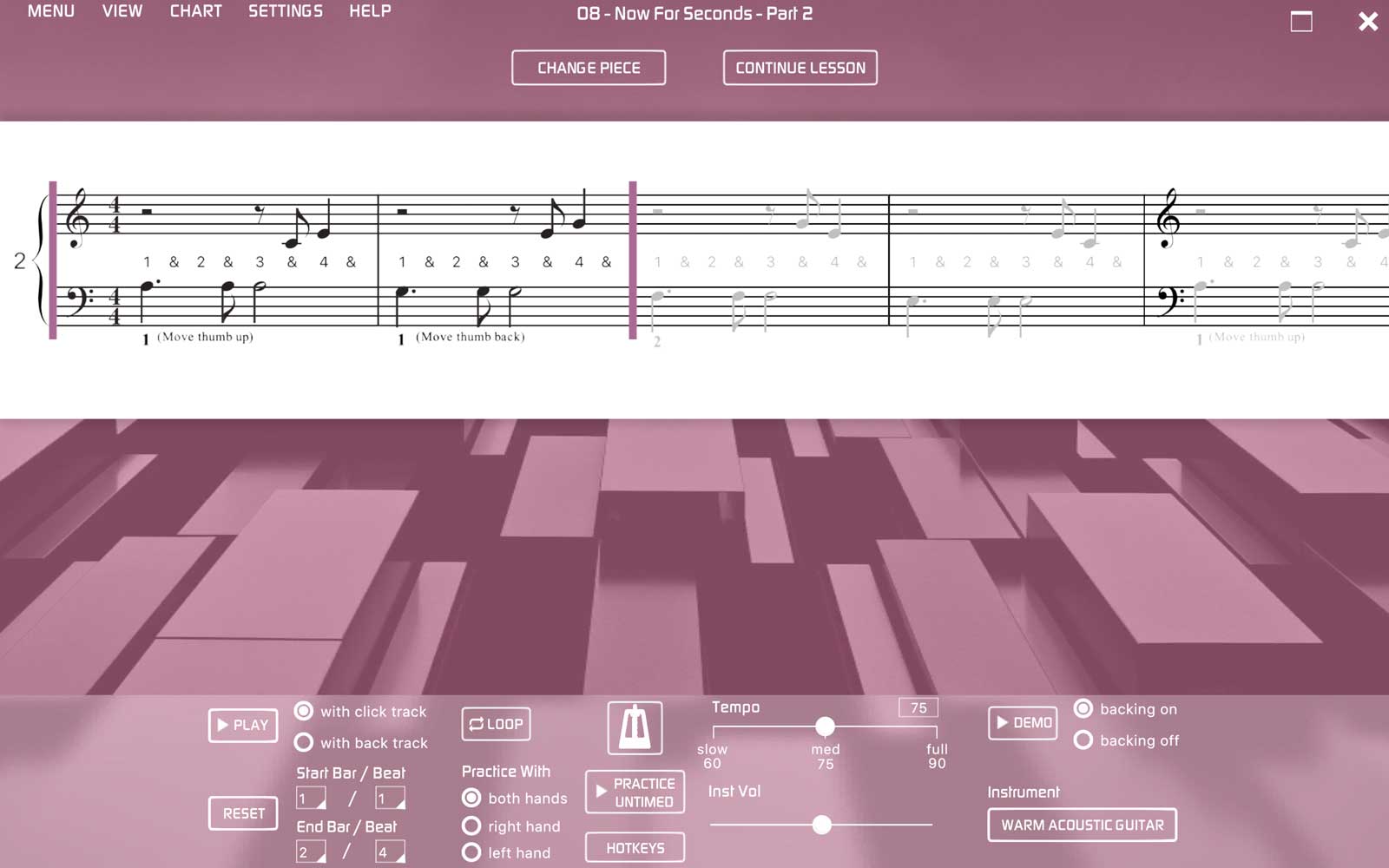 A new update to Musiah Unity (Beta) was released earlier today.
The main new feature in this update is, when using the Practice Area in Single Stave View, the ability to 'drag-to-select' a section of a piece to practice is now available.
(Prior to this update, one could only drag-to-select in Full Page View).
One can also drag the manuscript to scroll left or right by clicking and dragging above or below the stave(s).
Now that the development of Musiah Unity (Beta) is almost complete, we anticipate just one more significant update before we declare an official release date for commercial (non beta) version of Musiah Unity. Watch this space!
P.S. If you have not yet tried Musiah Unity (Beta), why not take our our Online Piano Lessons 14 Day Free Trial.