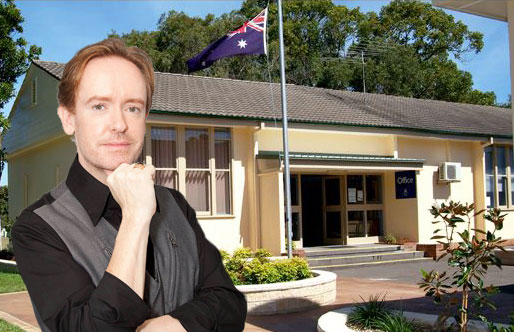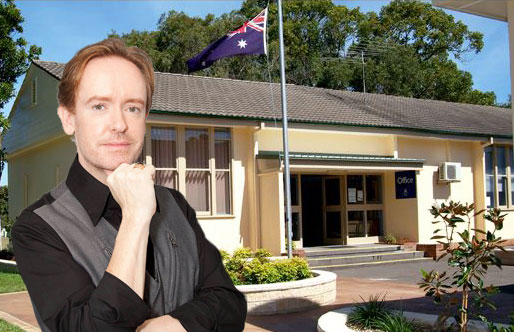 I am, and have always been, a somewhat idealistic person. All my life, my primary purpose in my career has always been to do everything I can to bring the gift of music to people everywhere, especially to those who might not be able to access piano lessons through the usual channels for one reason or another — reasons such as affordability, family commitments, distance, etc. I do this because I understand the benefits and have experienced first-hand the transformative power of music lessons, especially piano lessons. This is why I eat, sleep and breathe piano teaching — so that affordable, convenient and fun piano lessons may be accessible to everyone.
A Lesson In Life
Some years ago, shortly after I first started my piano-keyboard program in primary schools, I was taking a school principal from one of my schools out to lunch. He was a nice man, a genuine person who cared about the students at his school and their families. He had been the principal at that school for many years and was now close to retirement. During the lunch he asked me an interesting question… "What do you think determines the bell times at a school?" By "bell times" he was referring to the time of day when classes begin and end, when morning recess and lunch breaks begin and end, and whether classes are 30, 40 or 50 minutes long. And here was this principal asking me, how did I think those times were chosen?
To be honest, I had no idea, but I supposed it had something to do with what was deemed to be in the best interests of the students as schools generally purport to be places that exist primarily for the benefit of their students. But no, he told me very emphatically… "The reason is ALWAYS industrial relations — what best suits the teachers. It NEVER has anything to do with what is in the best interests of the students".
Perhaps he was trying to open the eyes of young idealistic man to the harsher realities of life and specifically politics in schools, but whatever his reasons, his statement took me aback somewhat.
How could this be? I thought that surely the majority of teachers were idealistic like me, that they wanted to make a positive difference in the world and in the lives of their students.
Benefits Of Piano Lessons Ignored
Over the next 18 years since that lunch, I have had a lot do with schools, having offered my piano-keyboard program in hundreds of schools and having personally approached thousands of schools, many of them on numerous occasions, to discuss the possibility of introducing my piano-keyboard program to their school curriculum.
Despite the well known and well publicized benefits of music lessons, especially piano lessons for children's academic development — for example, there are studies that have proven children who learn piano perform 34% better at school than children who don't — do you know what is the number one objection school principals put forth as the reason they don't want to have a piano-keyboard program at their school? The reason is: The classroom teachers do not want the interruption.
Now let me be clear what I am saying here. One half-hour piano-keyboard lesson for a small group of up to five students that all come out of class together once a week is one interruption per week, which equates to 2%of the school week in exchange for a 34% improvement in academic performance (if the students attend piano-keyboard lessons for two years). And even if the principal can see the benefits and wants to introduce such a program to the school, the number one reason why it is unlikely to happen is the classroom teachers do not want the interruption.
Interruptions Vs Worthwhile Interruptions
Despite the fact that the benefits of music lessons, especially piano-keyboard lessons, far outweigh the sacrifice that would be required of classroom teachers, perhaps you feel some empathy for classroom teachers in this case. Even I understand that even one interruption is still an interruption. After all, they have a job to do, and there is more and more pressure being put on classroom teachers to be accountable in terms of teaching students the "three R's" — reading, writing and arithmetic.
But what you may not know is that vast majority of the same classroom teachers will happily abandon their core teaching at the drop of a hat for other non-classroom activities such as: cricket (for half a day), a tree-planting exercise, puppet shows, trips to the park, the zoo, the aquarium, the beach, pancake cooking classes, school camps — and the list goes on.
As one supportive school principal once put it — the general consensus among classroom teachers is that if a family pulls their kids out of school for three months to travel around the country in a caravan, that's a "great experience", but if the kids have a half hour piano-keyboard lesson once a week, "they'll be scarred for life!"
For every school out there that sees the big picture and has a principal or a nucleus of classroom teachers who support music in schools because they can see the benefits for the kids, there are fifty more schools that do not.
Quite often the principal may want to do more to encourage music in their school, but if that principal has only been at the school for 1-2 years and some of the classroom teachers have been there for 15 years, the negative teachers will usually win out — unless the principal is a strong leader.
In another example of the widespread apathy of schools toward music programs, some years ago I received word from a school that they wished to discontinue my piano-keyboard program at the school. When I inquired what the reason was, I was told that the program had become too popular. There was no other reason — it was just that too many students were now taking up piano-keyboard lessons. So the program had become a victim of its own success.
Piano-Keyboard Programs In Name Only
This was the first of many times I have encountered schools that want a piano-keyboard program in name only. In other words, they like to be able to say that they have a piano-keyboard program like ours because it sounds good for prospective parents who are considering enrolling their kids at that school — as long as only a handful of kids take it up.
So if a school tells you that they have a really progressive thriving piano-keyboard program, ask how many students are actually doing it. What you may find is that the school only allows the piano-keyboard teacher to conduct lessons from 1.30pm to 3.00pm after lunch on a Tuesday, in effect putting a cap on the number of students that can potentially take up piano-keyboard lessons.
I could write volumes about the political landscape that surrounds music programs in schools, but in conclusion let me simply say this:
To Schools That Guinely Support Piano Lessons
To the minority of schools that genuinely support and encourage music programs, especially piano-keyboard lessons, I applaud you and am grateful for the positive difference you are making in the lives of your students and in the world.
And to the majority of schools, well let's just say, that you are part of the reason I was inspired to create Musiah — so families who cannot access traditional private piano lessons outside school hours for one reason or another can now have a viable alternative — quality, affordable, convenient and fun piano lessons in their own home.
If you (dear reader) or your family would like to experience the benefits of truly speicaly, life-changing piano lessons, why not try Musiah for yourself. It's free to try for 14 days – simply take our Free Trial.
Thanks for reading,
Brendan Hogan L.Mus.A, A.Mus.A.
Piano Teacher & Musiah Inventor
RECOMMENDED ARTICLES
Online Piano lessons – Do They Work?
Piano Lessons For Adults
Piano Lessons For Kids
Piano Lessons For Beginners
Advanced Piano Lessons
Free Piano Lessons (on piano technique)
The Best Piano Method
The Best Piano Learning App
Learning To Play Piano As An Adult – Why it's easier than you think!