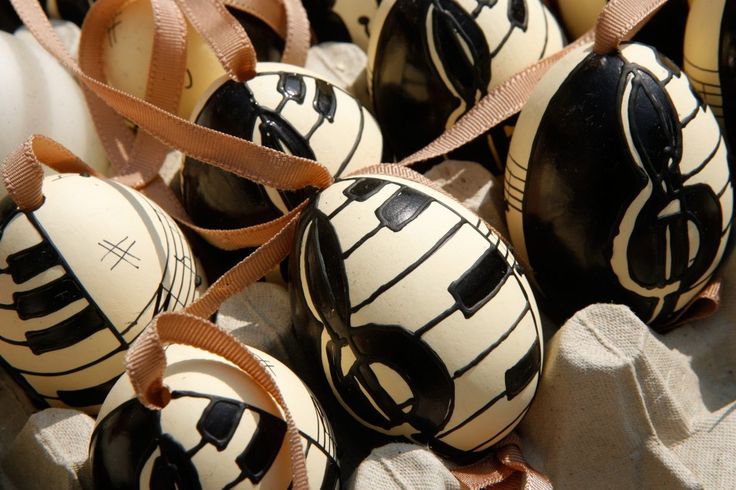 Why Easter is a great time to start learning piano
What have learning piano and Easter got to do with each other?
At a simple level, if you have some time off this Easter, and if you've been itching to learn (or get back into learning) piano, this may be a perfect opportunity to do just that.
And along the way, you'll start to develop some new skills and discover new abilities you didn't know you had.
Learning piano is after all a form of self-development.
On a deeper level, I found myself recently reflecting on the meaning of Easter.
Easter is ultimately about forgiveness (and chocolate, yes, I know). But thinking like adults for a moment, the underlying message of Jesus' crucifixion / resurrection story is about the divine nature of forgiveness.
The simple truth of this message is universal and can be appreciated by people of all faiths as well as non-believers.
Yet one of the odd things about forgiveness is before you can truly forgive others, you must first unconditionally forgive and accept yourself.
Most people are riddled with guilt, self-doubt or feelings of inadequacy on some level, and this is in my experience is most keenly felt when you are embarking upon any journey of self-expression or personal development — which is why it takes courage to move forward in pursuit of your goal.
It is also what holds many people back from taking that first step to a more enriched, happier life.
Any form of self-development necessarily involves self-acceptance before growth can take place. But what we sometimes fail to realize is that self-acceptance and self-forgiveness are one and the same.
As you forgive yourself for your inadequacies and shortcomings, you also start to love and accept yourself.
When God forgives you, what he (or she) is really saying is it's OK to forgive yourself.
You have no reason to be afraid or to hold yourself back any more from experiencing a more fulfilled, deeply rewarding life and all the joy that life has to offer.
Whether you want to learn to sing, act, dance — or play piano, you absolutely should.
You deserve the opportunity to experience all that you want to experience and to become all that you hope to be.
As Chopin once said… "It would be a pity not to become what I have the promise of being..."
What you have "the promise of being" is God's gift to you — your gift to God is to become it.
If learning piano is your chosen form of self-development, then you have absolutely come to the right place.
With Musiah's online piano lessons, our A.I. intelligent piano teacher (Musiah), will gently guide, encourage, support and empower you each step of the way on your piano lessons journey.
So take a little time and treat yourself to our Free Online Piano Lessons 14 Day Trial.
And of course, if you have any questions for me personally, please feel free to contact me HERE.
Thanks for reading.
Wishing you and your family a Very Happy Easter,
Brendan Hogan L.Mus.A, A.Mus.A.
Piano Teacher & Musiah Inventor
RECOMMENDED ARTICLES
Online Piano lessons – Do They Work?
Piano Lessons For Adults
Piano Lessons For Kids
Piano Lessons For Beginners
Advanced Piano Lessons
Free Piano Lessons (on piano technique)
The Best Piano Method
The Best Piano Learning App
Learning To Play Piano As An Adult – Why it's easier than you think!