iPad notifications can be handy when you want to know if a new email or message has been received. However, the last time you wanted to be interrupted is in the middle of a Musiah piano lesson.
If you have encountered this issue, you may find the following workaround helpful.
Open your iPad's Settings app and select the Do Not Disturb section.
Change the "Silence" setting to "Always", i.e. it should not be set to "Only while iPad is locked". Selecting "Always" should prevent notifications from appearing.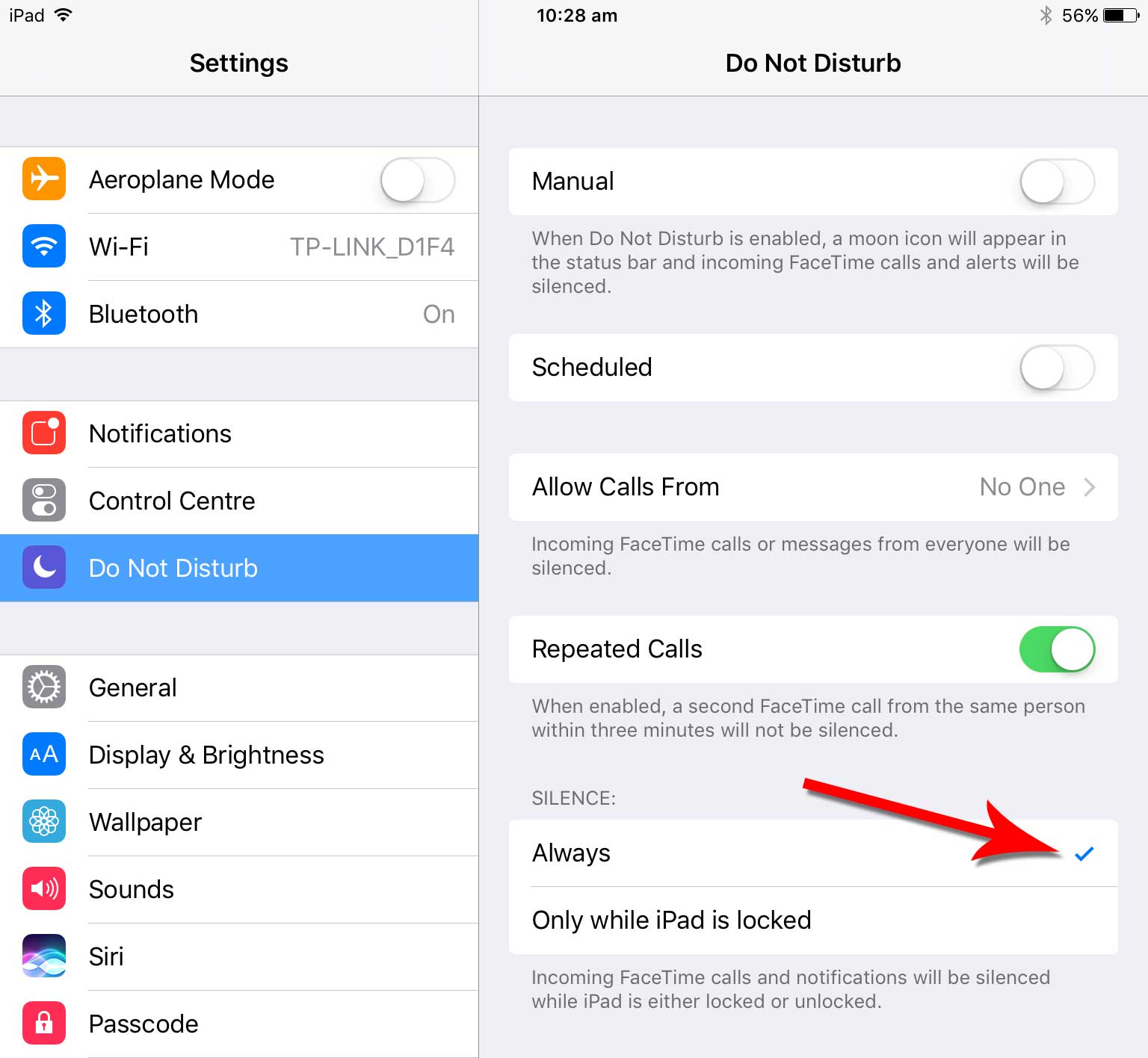 If you find that notifications are still appearing even after doing the above, there is one more thing you can do to doubly turn them off ("to be sure, to be sure" – as the Irish would say).
Slide your finger up from the bottom of the screen to show the Control Center and tap on the Do Not Disturb button (which looks like a crescent moon).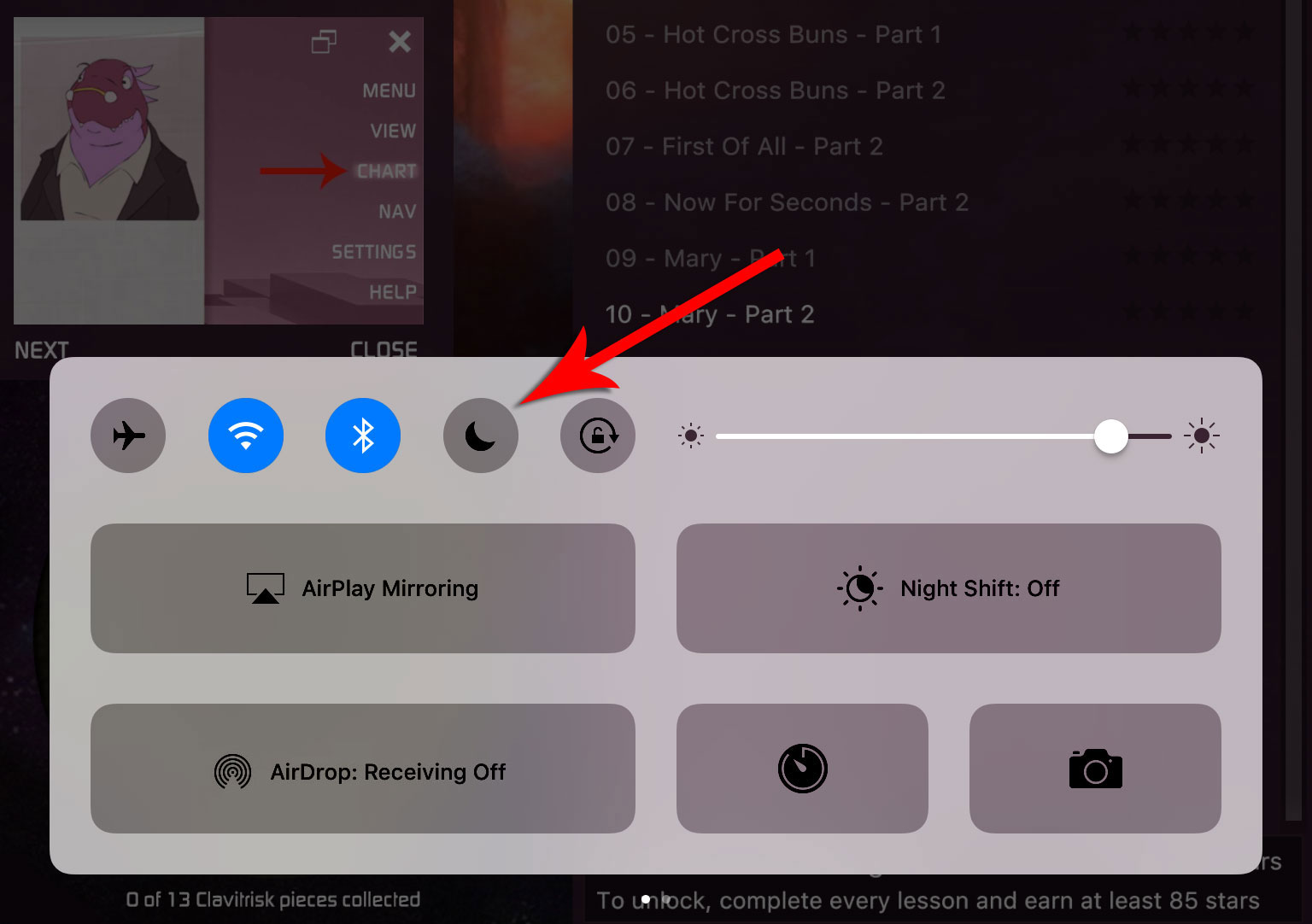 When you do, it should change from greyed out to highlighted to indicate this setting has been turned on.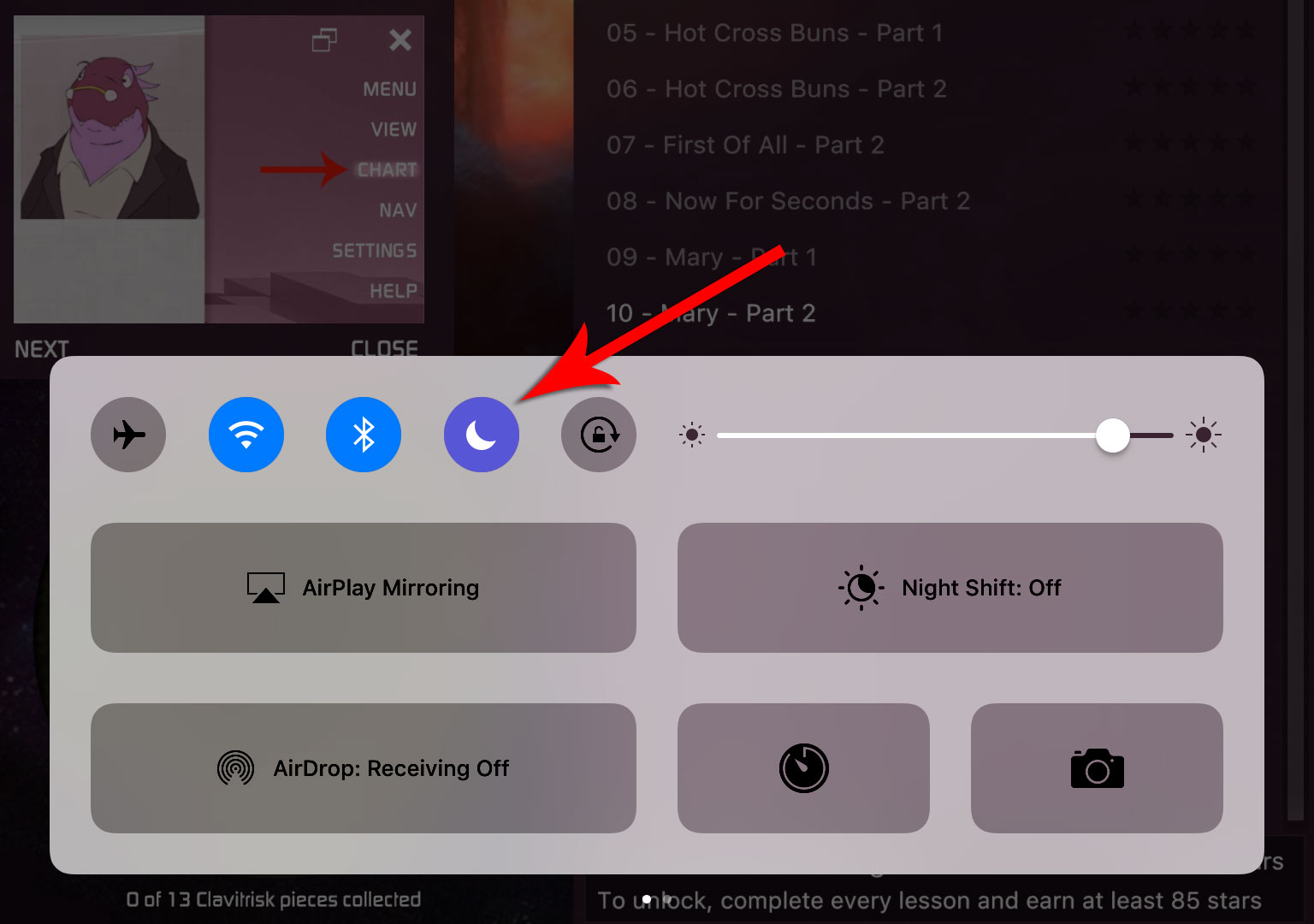 I hope you find these tips helpful, and of course, if you have not yet tried Musiah piano lessons, I warmly invite you to take our Online Piano Lessons 14 Day Free Trial.
Thanks for reading,
Brendan Hogan L.Mus.A, A.Mus.A.
Piano Teacher & Musiah Inventor
RECOMMENDED ARTICLES
Online Piano lessons – Do They Work?
Piano Lessons For Adults
Piano Lessons For Kids
Piano Lessons For Beginners
Advanced Piano Lessons
Free Piano Lessons (on piano technique)
The Best Piano Method
The Best Piano Learning App
Learning To Play Piano As An Adult – Why it's easier than you think!